News Archive April 2020
2022
January | February | March | April | May | June | July | August | September | October | November | December |
2021
January | February | March | April | May | June | July | August | September | October | November | December |
2020
January | February | March | April | May | June | July | August | September | October | November | December |
2019
January | February | March | April | May | June | July | August | September | October | November | December |
2018
January | February | March | April | May | June | July | August | September | October | November | December |
2017
January | February | March | April | May | June | July | August | September | October | November | December |
2016
January | February | March | April | May | June | July | August | September | October | November | December |
2015
January | March | April | May | June | July | August | September | October | November | December |
2014
January | February | March | May | June | July | August | September | October | November | December |
2013
March | July | September | October | December |
---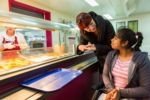 20 April 2020
If you are normally entitled to a Free College Meal, QAC will meet the cost for the next three weeks (excluding early May bank holiday) when we are not providing on-site catering (i.e. from 20 April 2020 to 7 May 2020 inclusive i.e.14 days for a full time day student). The rate is £2.41 per...
---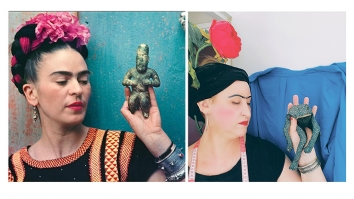 07 April 2020
During the current period of remote working and isolation, a number of our members of staff have been keeping spirits high by taking part in the Museum Challenge, recreating pieces of art using various household items available to them! Below are some of the efforts which have been submitted. Great work to...
What the students say
I am so happy to be here and I really enjoy my programme!
Cerys - 18
LEAP (Learning, Employment and Progression) Student