News Archive May 2020
2022
January | February | March | April | May | June | July | August | September | October | November | December |
2021
January | February | March | April | May | June | July | August | September | October | November | December |
2020
January | February | March | April | May | June | July | August | September | October | November | December |
2019
January | February | March | April | May | June | July | August | September | October | November | December |
2018
January | February | March | April | May | June | July | August | September | October | November | December |
2017
January | February | March | April | May | June | July | August | September | October | November | December |
2016
January | February | March | April | May | June | July | August | September | October | November | December |
2015
January | March | April | May | June | July | August | September | October | November | December |
2014
January | February | March | May | June | July | August | September | October | November | December |
2013
March | July | September | October | December |
---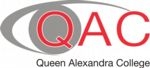 26 May 2020
If you receive a bursary from QAC, these will continue as normal. We will make payments for the summer term bursary this week (w/c 26 May) and next week (w/c 1 June), with all payments being made no later than Friday 5 June 2020. Where applicable, this will include a credit for...
---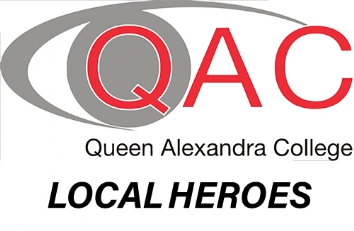 26 May 2020
Nicky Umberslade Nurseries manager Nicky volunteers for Sandwell Council, delivering food and medication to the elderly and to those who are isolating because they have underlying health conditions. She also supports her aunt and uncle who, due to health conditions, have been advised to isolate for 12...
---

21 May 2020
In December 2019 we announced that QAC had been awarded £10,000 a year, for the next three years, by the National Express Foundation . The grant is to support our Supported Internship programme and eligible student interns were encouraged to apply for bursaries allowing them to fund their own...
---

20 May 2020
Staff at Queen Alexandra College (QAC) continue to help safeguard and protect our students and support them to ensure continued learning through these extraordinarily challenging times! We have created a series of 'Have-a-Go' videos on our YouTube channel ('MyQAC') for students and others to...
---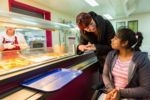 13 May 2020
If you are normally entitled to a Free College Meal, QAC will continue to meet the cost for up to the start of half term when we are not providing on-site catering (from 11 May 2020 to 21 May inclusive i.e.9 days for a full time day student). The rate is £2.41 per student per meal. ...
What the students say
QAC is the best place ever and it makes me feel happy! I have made friends here and I get lots of support from my tutor and all the LSAs on my course.
Lucy - 19
Health and Social Care Student