News Archive August 2020
2021
January | February | March | April |
2020
January | February | March | April | May | June | July | August | September | October | November | December |
2019
January | February | March | April | May | June | July | August | September | October | November | December |
2018
January | February | March | April | May | June | July | August | September | October | November | December |
2017
January | February | March | April | May | June | July | August | September | October | November | December |
2016
January | February | March | April | May | June | July | August | September | October | November | December |
2015
January | March | April | May | June | July | August | September | October | November | December |
2014
January | February | March | May | June | July | August | September | October | November | December |
2013
March | July | September | October | December |
---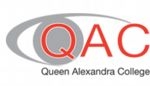 20 August 2020
Congratulations to all our QAC students who are expecting their GCSE results today (20/08/20)! You will receive an official email to your QAC account detailing your grades by midday today. We are very proud of you all. Well done!
---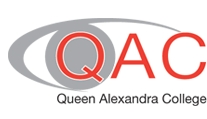 13 August 2020
Attention all BTEC students! For those of you waiting for your Peasrson BTEC results, we are currently experiencing some significant delays to receiving results from the awarding body. We are working hard to get these sent to us and will be in contact as soon as we are able to...
What the students say
I have learnt a lot of new things whilst at QAC and my programme has helped me to develop my IT skills.
Lewis - 19
Information and Communication Technology Student