News Archive November 2021
2022
January | February | March | April | May | June | July | August | September | October | November | December |
2021
January | February | March | April | May | June | July | August | September | October | November | December |
2020
January | February | March | April | May | June | July | August | September | October | November | December |
2019
January | February | March | April | May | June | July | August | September | October | November | December |
2018
January | February | March | April | May | June | July | August | September | October | November | December |
2017
January | February | March | April | May | June | July | August | September | October | November | December |
2016
January | February | March | April | May | June | July | August | September | October | November | December |
2015
January | March | April | May | June | July | August | September | October | November | December |
2014
January | February | March | May | June | July | August | September | October | November | December |
2013
March | July | September | October | December |
---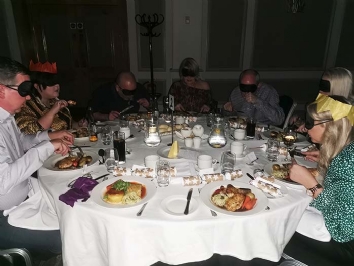 26 November 2021
Last night, QAC's "Dinner in the Dark" event returned to The Macdonald Burlington Hotel in Birmingham, and what a great night it was! W elcoming guests to our first 'in-person' fundraising event in over 18 months felt amazing, and great fun was had by all. The evening started with a welcome...
What the students say
I really enjoy my course because it offers me a good mix of theory and practical – it has also allowed me to experience new sports that I have never played before.
Conrad - 20
Sport and Sports Leadership Student