News Archive April 2021
2022
January | February | March | April | May | June | July | August | September | October | November | December |
2021
January | February | March | April | May | June | July | August | September | October | November | December |
2020
January | February | March | April | May | June | July | August | September | October | November | December |
2019
January | February | March | April | May | June | July | August | September | October | November | December |
2018
January | February | March | April | May | June | July | August | September | October | November | December |
2017
January | February | March | April | May | June | July | August | September | October | November | December |
2016
January | February | March | April | May | June | July | August | September | October | November | December |
2015
January | March | April | May | June | July | August | September | October | November | December |
2014
January | February | March | May | June | July | August | September | October | November | December |
2013
March | July | September | October | December |
---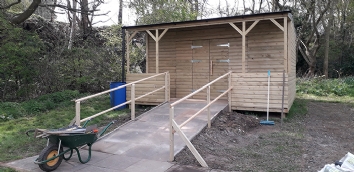 30 April 2021
Work has recently finished on the construction of an outdoor teaching shelter at our Umberslade Campus. The shelter, a completely hand built wooden structure built by Paul and Vic of the QAC Maintenance team, is situated near the Meadow area at Umberslade, which will allow students easy access to outdoor learning...
---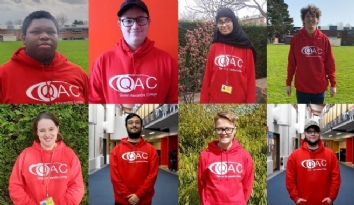 21 April 2021
We are delighted to introduce you to our Student Ambassadors for 2021 (clockwise from top left) – Abraham, Dan, Aisha, Charlie, Joe, Eliza, Kieran and Charlotte! Acting as a role model for both prospective and current students, our student ambassadors play a key role in a variety of College events...
---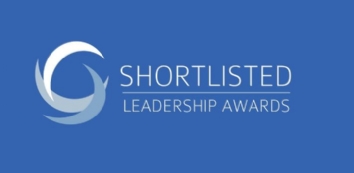 16 April 2021
We are delighted that Bev Jessop, Principal & CEO of QAC has been shortlisted for the West Midlands Leadership Awards 2021 in the categories of Diversity and Inclusion Leader and Company Leader (100+ employees). We will have to wait until July to find out the winners but being shortlisted is a fantastic...
What the students say
I enjoy the practical cooking sessions on my course. QAC has provided me opportunities to experience new things and develop skills that will help me to get a job!
Hannah - 21
LEAP (Learning, Employment and Progression) Student