News Archive March 2022
2022
January | February | March | April | May | June | July | August | September | October | November | December |
2021
January | February | March | April | May | June | July | August | September | October | November | December |
2020
January | February | March | April | May | June | July | August | September | October | November | December |
2019
January | February | March | April | May | June | July | August | September | October | November | December |
2018
January | February | March | April | May | June | July | August | September | October | November | December |
2017
January | February | March | April | May | June | July | August | September | October | November | December |
2016
January | February | March | April | May | June | July | August | September | October | November | December |
2015
January | March | April | May | June | July | August | September | October | November | December |
2014
January | February | March | May | June | July | August | September | October | November | December |
2013
March | July | September | October | December |
---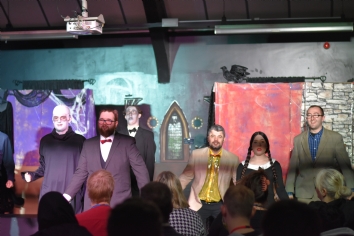 30 March 2022
Recently, our Performing Arts group performed their amazing rendition of "The Addams Family", with some brilliant singing, acting, dancing and stage design on show! The group performed to a live crowd of staff and other students, providing great experience of a real live show scenario and something the group can...
---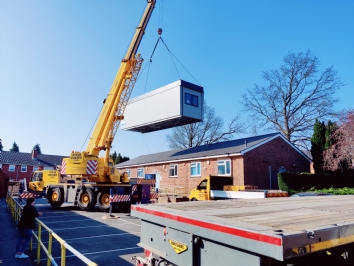 28 March 2022
We recently took delivery of the first of our brand new modular Student Centres, which has been installed at the top of our campus! The centres will be used by students for various leisure activities and will act as hubs for all students to enjoy! The delivery was quite a spectacular sight, as a large crane...
---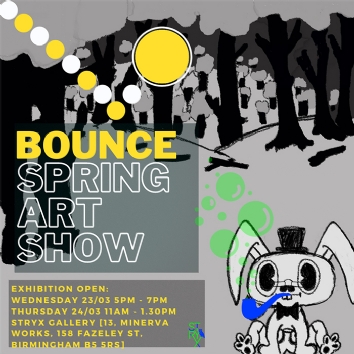 23 March 2022
As part of QAC's ArtsFest event, which celebrates all things creative and arts focused, our Vocational Art & Design students have installed their work at Birmingham's Stryx gallery for the "Bounce" Spring Art Show! The gallery, located in the Digbeth area of Birmingham City Centre, hosts work from...
---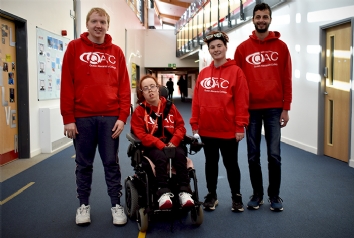 22 March 2022
We are delighted to announce that Luke, Cerys, Mel and Sarvesh have been selected as QAC's Student Ambassadors for 2022! Acting as a role model for both prospective and current students, duties include meeting and greeting QAC visitors, guiding visitors on campus tours and occasionally representing the...
---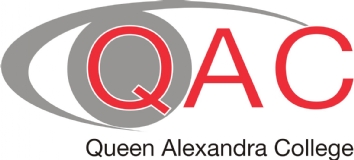 11 March 2022
Back in 2019, we were kindly awarded a £30,000 grant (£10,000 a year over three years) from the National Express Foundation, to support our Supported Internship programme. Students on the programme were encouraged to apply for bursaries allowing them to fund their own specialist equipment and resources...
What the students say
I enjoy being able to create new animations and drawings – it makes me feel happy. The support given to me by staff is really helpful.
Harvey - 16
Art and Design Student