News Archive April 2022
2022
January | February | March | April | May | June | July | August | September | October | November | December |
2021
January | February | March | April | May | June | July | August | September | October | November | December |
2020
January | February | March | April | May | June | July | August | September | October | November | December |
2019
January | February | March | April | May | June | July | August | September | October | November | December |
2018
January | February | March | April | May | June | July | August | September | October | November | December |
2017
January | February | March | April | May | June | July | August | September | October | November | December |
2016
January | February | March | April | May | June | July | August | September | October | November | December |
2015
January | March | April | May | June | July | August | September | October | November | December |
2014
January | February | March | May | June | July | August | September | October | November | December |
2013
March | July | September | October | December |
---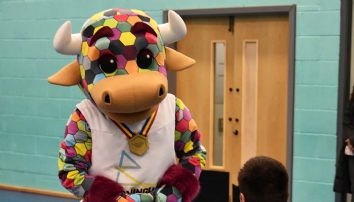 14 April 2022
Last week, the students at QAC had a surprise visitor to their sports hall; they were gathered in the room, waiting in eager anticipation when Amber, the Commonwealth Games guru, came out looking for her friend Perry, the cheeky Birmingham Commonwealth Games Mascot! Perry and Amber talked to the students...
---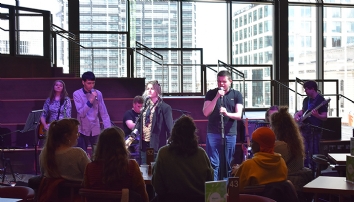 07 April 2022
Recently, our QAC Collective music group had the opportunity to perform at the B:Music Birmingham Symphony Hall, more specifically the Jennifer Blackwell Performance Space! There were some absolutely incredible display
What the students say
I have made some very good friends at QAC. My programme has helped me decide what I want to do in the future and given me the skills to do it!
Kian - 18
Powerchair Football Academy Student