News Archive May 2022
2022
January | February | March | April | May | June | July | August | September | October | November | December |
2021
January | February | March | April | May | June | July | August | September | October | November | December |
2020
January | February | March | April | May | June | July | August | September | October | November | December |
2019
January | February | March | April | May | June | July | August | September | October | November | December |
2018
January | February | March | April | May | June | July | August | September | October | November | December |
2017
January | February | March | April | May | June | July | August | September | October | November | December |
2016
January | February | March | April | May | June | July | August | September | October | November | December |
2015
January | March | April | May | June | July | August | September | October | November | December |
2014
January | February | March | May | June | July | August | September | October | November | December |
2013
March | July | September | October | December |
---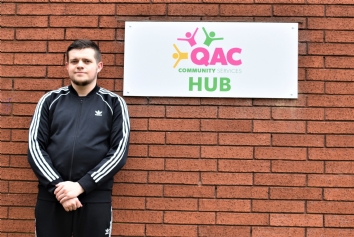 27 May 2022
Queen Alexandra College Supported Intern, Brad, has been offered a paid job as bank staff with QAC Community Services. Brad enjoyed a successful work placement with the Community Services team as part of his Supported Internship programme, delivered at the College's Pinewood Campus, and went...
---

27 May 2022
We recently announced that that QAC has received funding from Arts Council England's #LetsCreate Jubilee Fund. With 2022 marking 70 years since Her Majesty The Queen ascended the throne, the focus of this fund is to empower community organisations to work collaboratively with artists and cultural...
---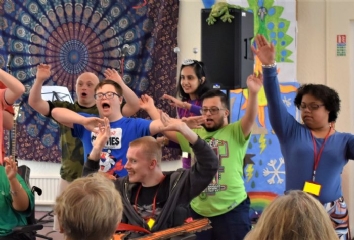 18 May 2022
The College's Annual Student Showcase returned to celebrate the richness and diversity of our students' talents following a two year absence due to the pandemic! Hosted at the QAC Community Services Hub, next door to the main College campus, the event included QAC's very own band 'QAC...
What the students say
QAC has been the place where I have progressed the most in my life! My programme has helped me to learn more about what I want to do in the future.
Kieran - 22
[Inactive: STRIDES] Student