Healthcare Services
The Healthcare team consists of a nurse manager, two nurses, a healthcare assistant and a part-time physiotherapist.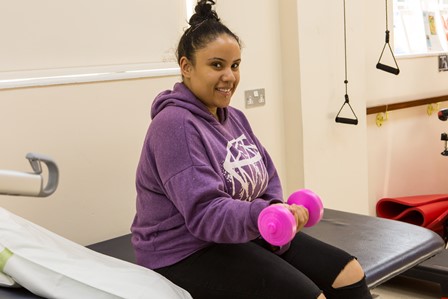 Our nurses and healthcare assistant have a range of skills and experience in learning disability and general nursing. We provide a confidential and person centred service that addresses the holistic needs of each student.
We also work with residential staff to ensure the health needs of the students are met within our residential accommodation.
The services we offer include:
On entry assessments and reports
Administration of medication
Training
Liaison with other health professionals
A 'drop in' service for advice and treatment of minor ailments
Three sick bays
Protocols and plans for specific health needs.
Our healthcare centre is situated at the rear of the college campus.
What the students say
Staff provide me with the support I need to complete tasks to the best of my ability and progress.
Charlie - 24
Step Out Student