Fundraising Events
We organise a range of events for people to get involved in throughout the year. From fetes and fayres to our popular Dinner in the Dark and adrenalin fuelled sponsored challenges, there's something to suit almost everyone.

If you have an idea for your own event or challenge then please get in touch and let us know about it - we love to hear what people are doing to support us!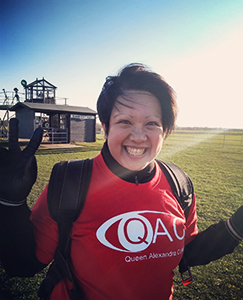 Take a look at the upcoming events below and if something takes your fancy contact the team for more information fundraising@qac.ac.uk or 0121 803 5337
Fun Dog Show
After the success of last year's event, we're pleased to say our Fun Dog Show is back again, taking place on Saturday 13th May. !
Working in collaboration with
Wythall & District German Shepherd Dog Training Club
, our field will be home to a range of activities for feet and paws to take part in, including 'Temptation Alley' and a fun 'Have A Go' obstacle course'. Not forgetting the class categories for you to enter your canine friend into - with prizes and rosettes up for grabs!
We look forward to seeing you and your pooches there!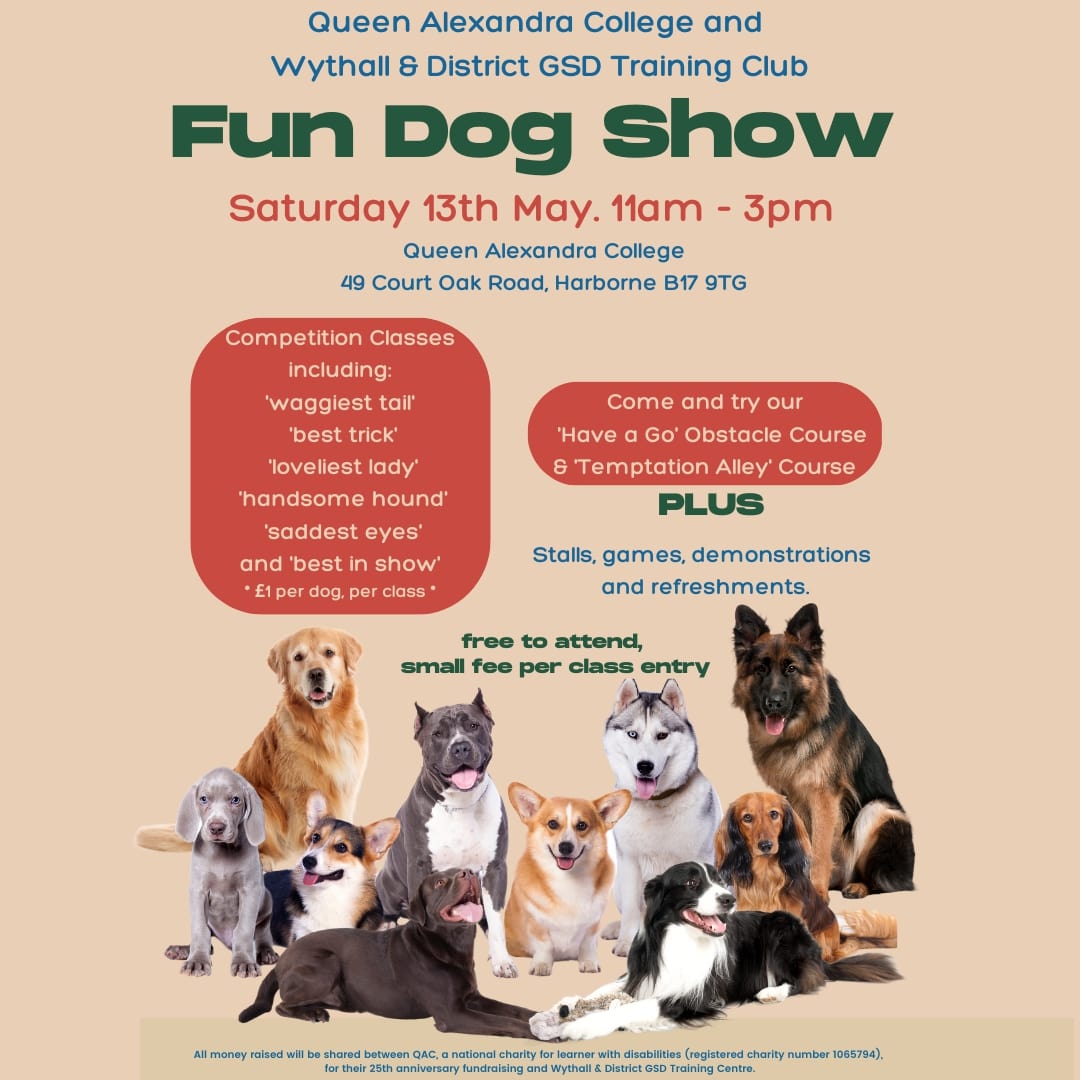 Challenge 25
#QACChallenge25 is a series of events in which we challenge you to participate.

That means we are paying for 25 willing participants to take part in a challenge event of their choice! (minimum sponsorship applies) Take a look at some of the events below, but if there's another event that takes your fancy, let us know!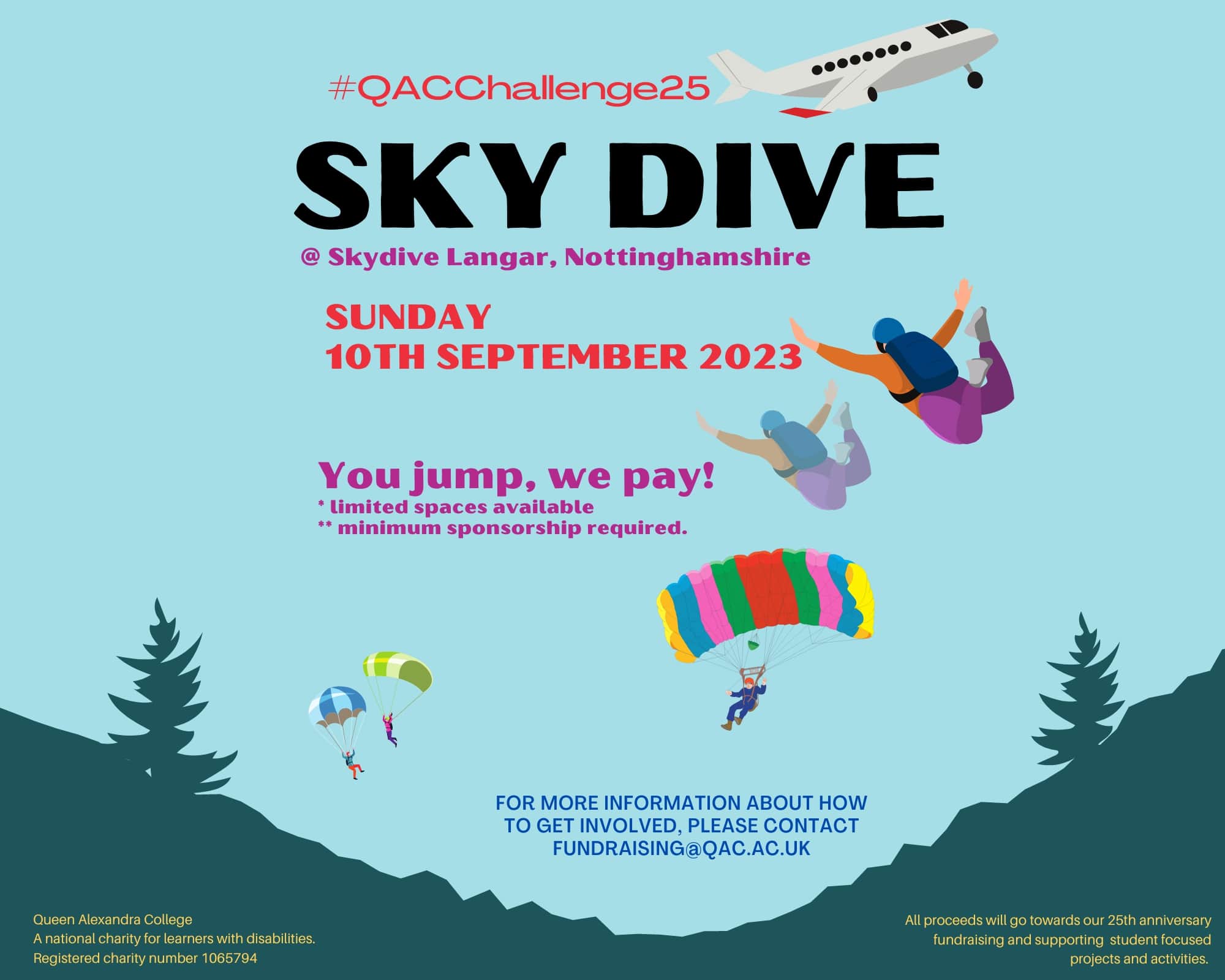 So our annual skydive returns in September, for those who want to take to the skies....
Or there are some new challenges...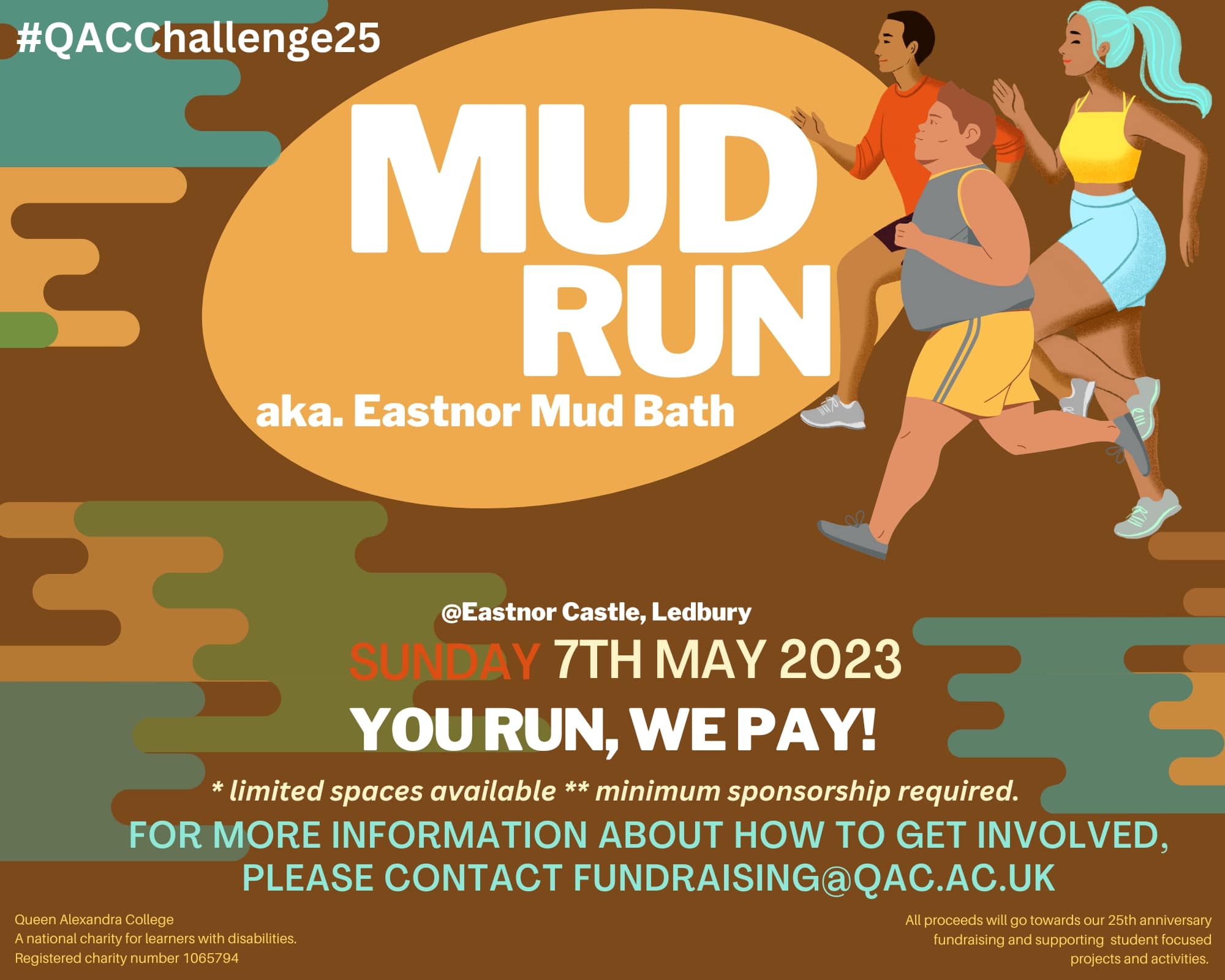 The Mud Run is for people who want to get muddy in the name of supporting QAC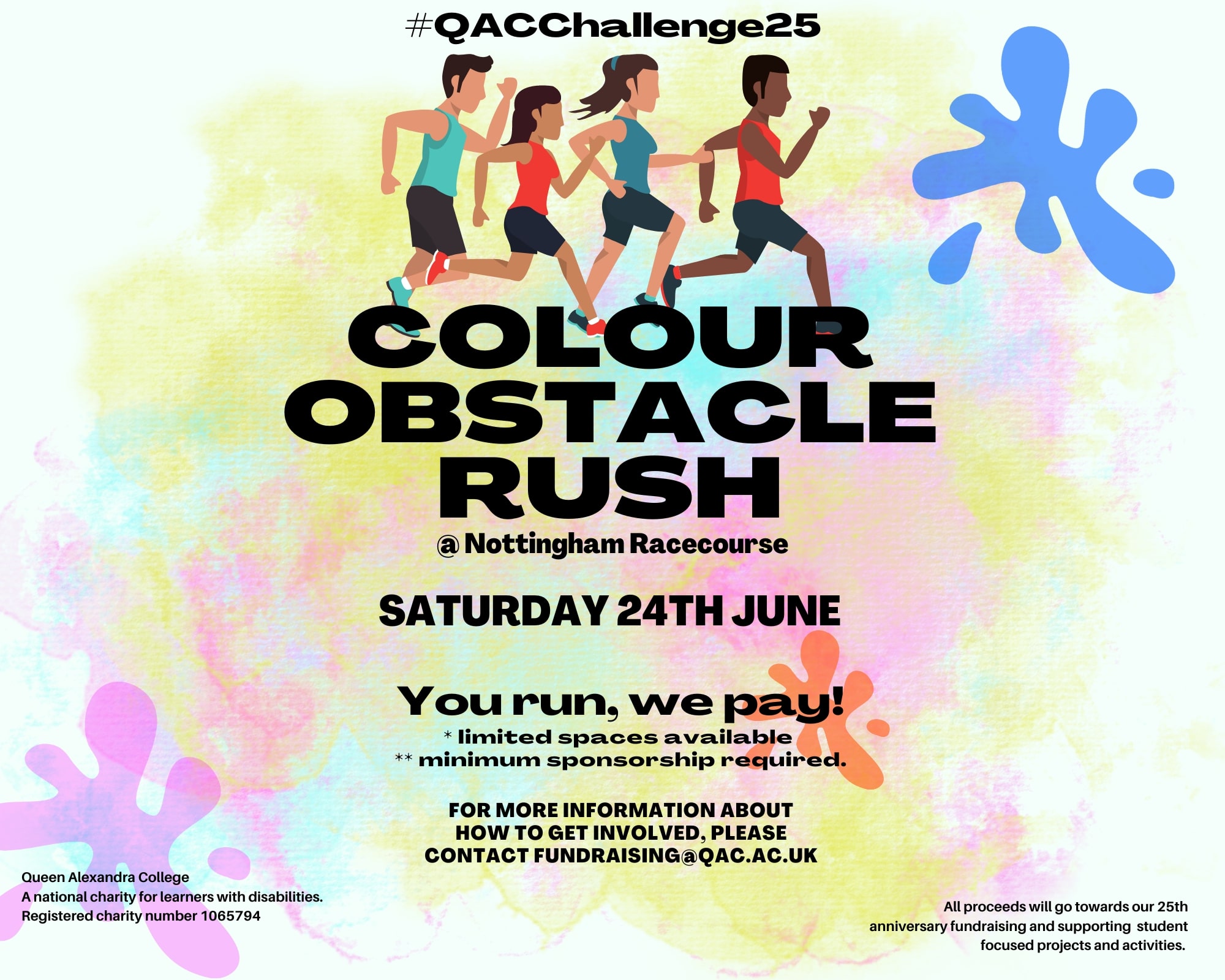 The Colour Run is an obstacle course full of bright colours and music to keep you going through to the end.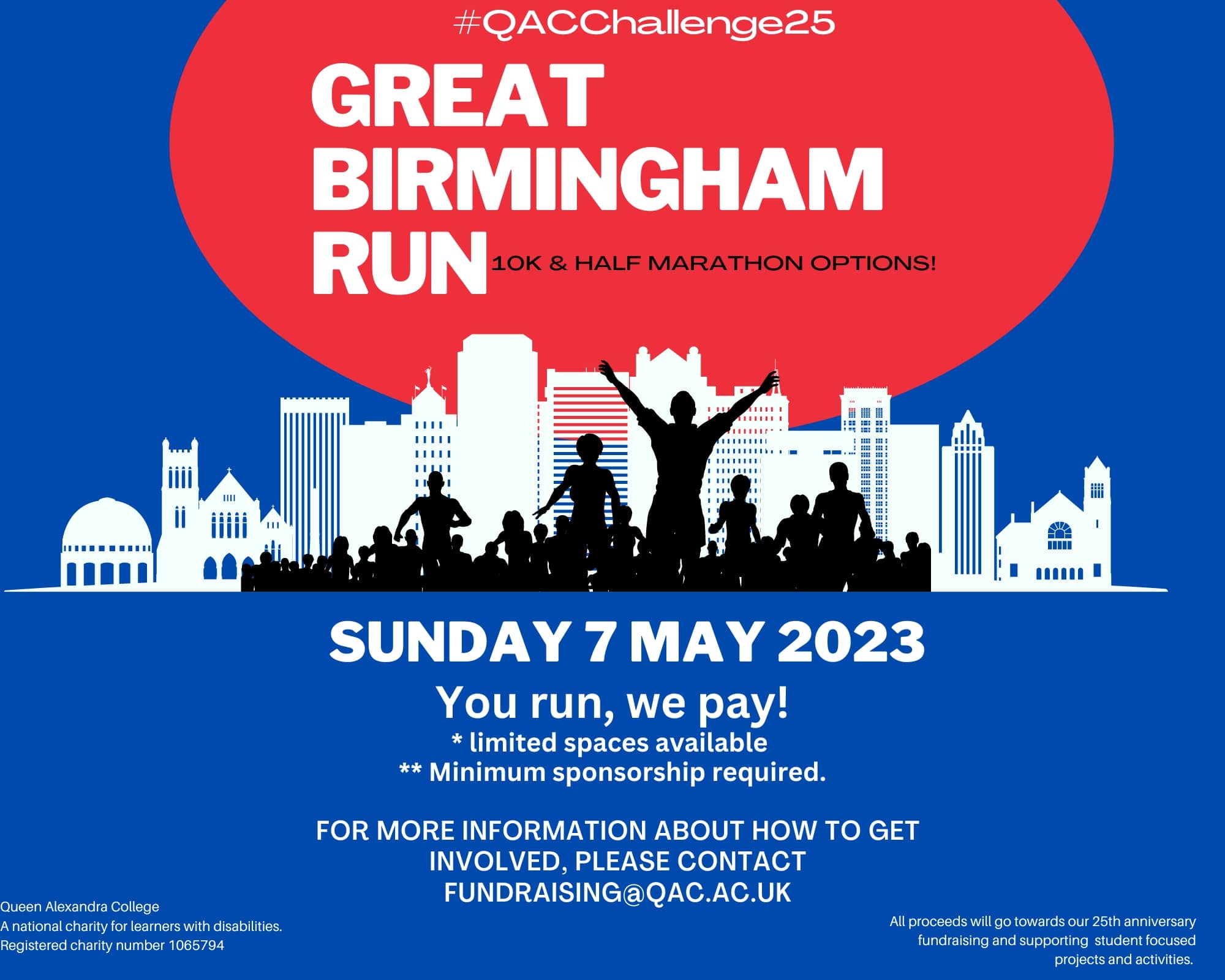 Last but certainly not least the Great Birmingham Run. Getting to know the city we are in and taking a challenge, the Birmingham marathon would be the perfect challenge for people to participate in.

Art Auction

Our exciting Art Auction will be taking place in May, in conjunction with an exhibition of student artwork.

More about this event will be released soon!