Principal & Chief Executive's Welcome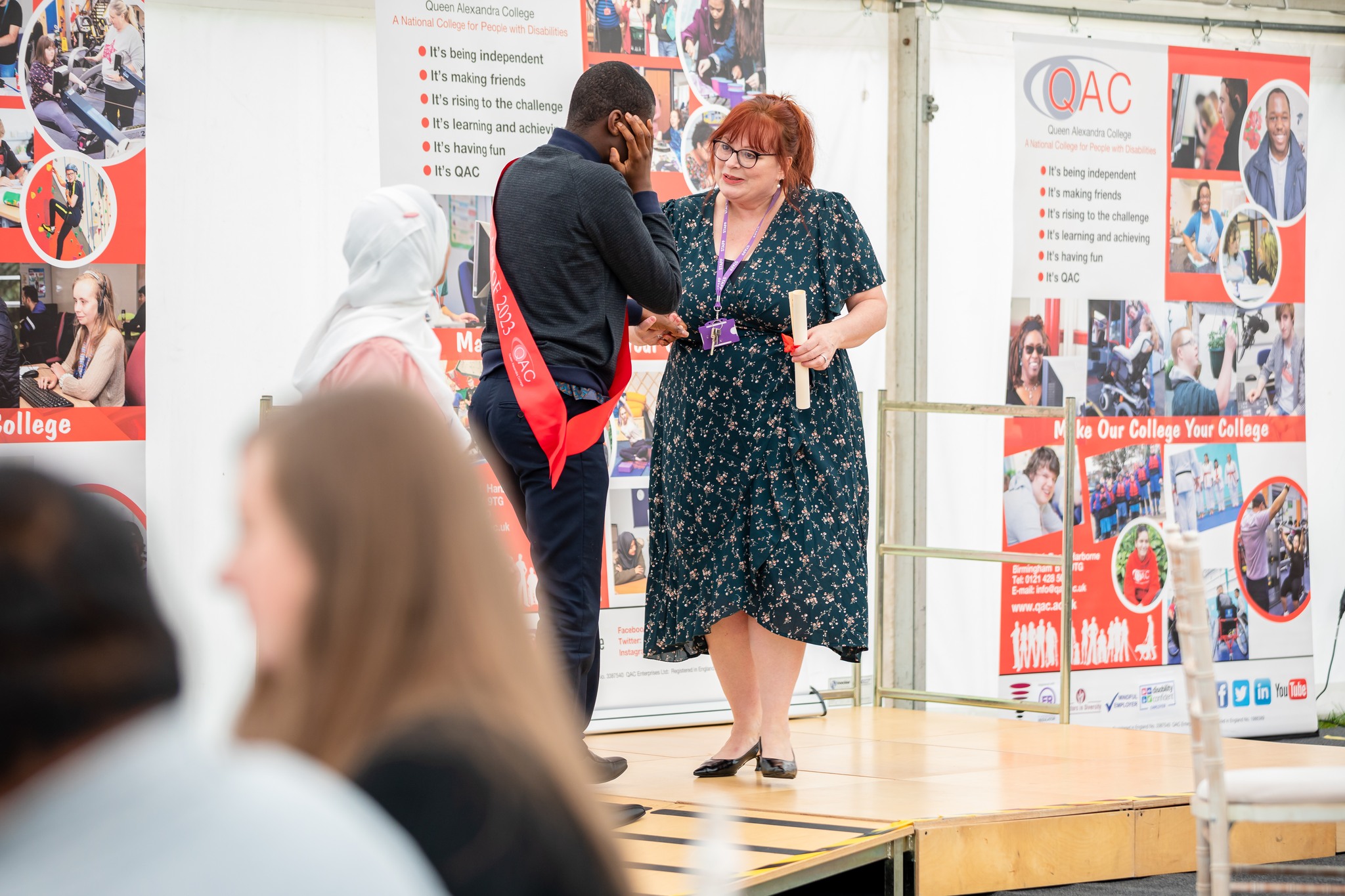 As Principal and Chief Executive, I am very happy to be welcoming you to our College and the wider QAC charity.
Queen Alexandra College is a specialist FE College based in Birmingham. We support a diverse range of student abilities and needs and we offer an innovative, holistic approach to learning and support. We encourage, further develop and celebrate the positives that we discover in everyone.
Our diverse range of study programmes is tailored to ensure each student receives the educational, therapeutic and support services that they require, helping them achieve their aspirations for adult life. You may study at our main campus, our Pinewood campus (dedicated to employment progression) or our Umberslade campus (dedicated to horticulture and out door learning) or indeed a combination of each. Whichever location of QAC, you will receive the same high quality experience and specialist support from staff.
I encourage you to look at our outcome data to see how well our students achieve.
The ethos and culture at QAC are underpinned by the principles of Equality, Diversity and Inclusion and we are proud to have achieved and retain accreditation in Investors in People (Silver). We were awarded the prestigious Leaders in Diversity award in Nov 2021 and continue on our journey to be even better leaders in diversity.
Vistors to QAC feedback that they became part of a friendly, safe, respectful environment and its positive atmosphere and we work hard to ensure our charity is one in which our students, clients and staff can feel secure, grow in confidence and be the best version of themselves.
At QAC, we have high expectations of all of our students, clients and staff. We aim to make your experience outstanding and we will challenge you constructively to be the very best that you can be.
Although the journey may be a challenging one, I am positive about the future for our young people. I will ensure that all of us at QAC work hard to provide you with an excellent service, collaborating with others and developing the QAC brand so that more people can benefit from what we offer in the fields of education, independence, diversity, positive behaviour support, community and residential services.
Please do come along and visit us for yourselves and find out more about our College. Visits can be arranged by calling 0121 428 5050.
I hope to meet you in the future and that you decide to make our College, your College! QAC - Empowering Abilities, Inspiring Lives!
Bev Jessop