News Archive October 2016
2022
January | February | March | April | May | June | July | August | September | October | November | December |
2021
January | February | March | April | May | June | July | August | September | October | November | December |
2020
January | February | March | April | May | June | July | August | September | October | November | December |
2019
January | February | March | April | May | June | July | August | September | October | November | December |
2018
January | February | March | April | May | June | July | August | September | October | November | December |
2017
January | February | March | April | May | June | July | August | September | October | November | December |
2016
January | February | March | April | May | June | July | August | September | October | November | December |
2015
January | March | April | May | June | July | August | September | October | November | December |
2014
January | February | March | May | June | July | August | September | October | November | December |
2013
March | July | September | October | December |
---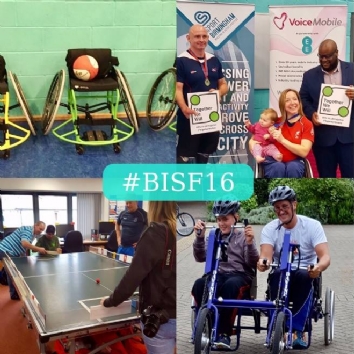 25 October 2016
Recently, we had the privilege of hosting the launch of the 2016 Birmingham Inclusive Sports Festival here on QAC campus, In conjunction with Sport Birmingham, taking over our sports hall, field and courtyard. We welcomed VIPs and families from across the city to find out more about the Festival and what it...
---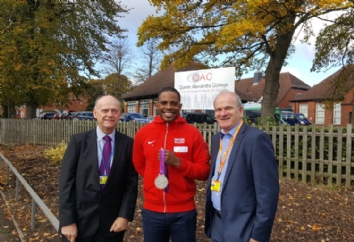 20 October 2016
Mikail Huggins, former guide runner for Paralympic sprinter Libby Clegg, has accepted our invitation to become Patron of the College. Mikail has been working with our students in a variety of ways over the last year, and governors at the college saw the impact and benefit this had on students....
---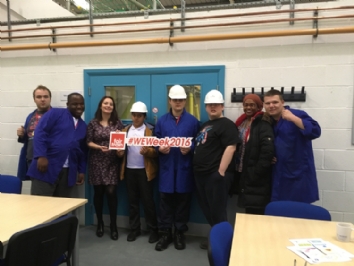 17 October 2016
During Work Experience Week 2016 (10th-14th October), our students had plenty of opportunities to partake in various activities, giving them an insight into employment. Work Experience Week is dedicated to raising awareness of the benefits of high quality work experience. It's a fantastic opportunity for...
---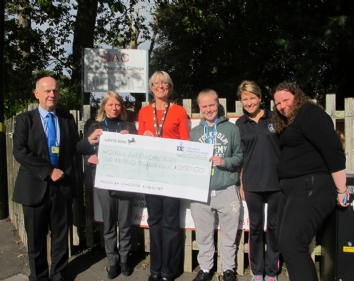 14 October 2016
Our Duke of Edinburgh manager Deborah Davies was given the opportunity to apply for funding of up to £500 from The Maria Marina Foundation, to go towards equipment required by our DofE group. After careful consideration, it was decided that our DofE group required a tent large enough to...
---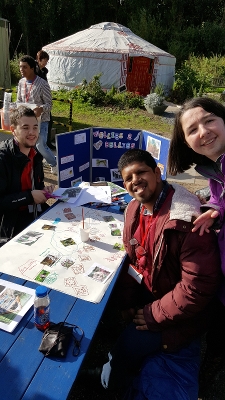 12 October 2016
Thanks to funding received, Umberslade Nurseries are excited to be developing a Nature Watch project, which includes the design and build of a nature garden to hopefully entice a range of creatures and critters to take up residence and give an insight into their world and habitat. To help this happen, a series of...
What the students say
My course has helped me to learn new things about different sports. It makes me feel good and it will put me in a good position to find a job in the future!
Dan - 20
LEAP (Learning, Employment and Progression) Student