News Archive November 2016
2022
January | February | March | April | May | June | July | August | September | October | November | December |
2021
January | February | March | April | May | June | July | August | September | October | November | December |
2020
January | February | March | April | May | June | July | August | September | October | November | December |
2019
January | February | March | April | May | June | July | August | September | October | November | December |
2018
January | February | March | April | May | June | July | August | September | October | November | December |
2017
January | February | March | April | May | June | July | August | September | October | November | December |
2016
January | February | March | April | May | June | July | August | September | October | November | December |
2015
January | March | April | May | June | July | August | September | October | November | December |
2014
January | February | March | May | June | July | August | September | October | November | December |
2013
March | July | September | October | December |
---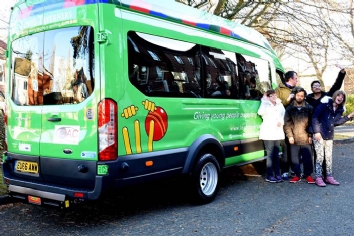 29 November 2016
Transport plays a vital role in enabling us to do what we do, so we were delighted to welcome representatives from The Lord's Taverners, Lady Taverners and Essex Auto to QAC to present us with the key to a shiny new minibus to add to our fleet of vehicles. Whilst here, they had a tour of the college to...
---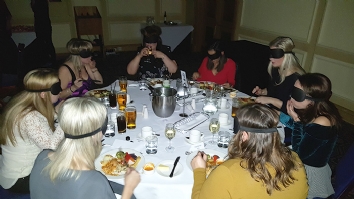 28 November 2016
We recently hosted our second "Dinner in the Dark" event at the Macdonald Burlington Hotel, with nearly 70 diners being plunged into darkness and taken out of their comfort zone as they enjoyed a two course meal. This year, hotel staff were more involved with the event, having sighted guide training before...
---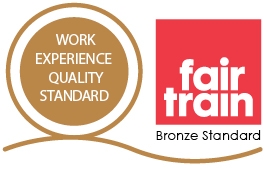 15 November 2016
QAC have successfully achieved the Bronze Standard level for their Work Experience provision. The Fair Train Work Experience Quality Standard accreditation means that the College has met the necessary requirements to gain an external quality assurance for high quality work experience and employability provision....
---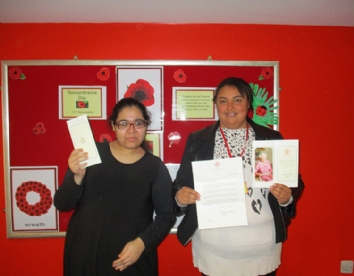 11 November 2016
Two of our students were recently surprised after receiving a Royal "Thank You" for their winning entries into the Queen's Birthday Competition. Our students, Jess and Neelam, won the 'Design a card for The Queen's Birthday' competition and received winning prizes. The students put a lot of effort into their...
---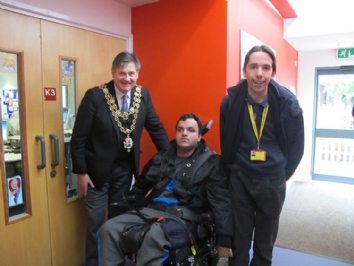 08 November 2016
We recently had the pleasure of welcoming the Lord Mayor of Birmingham to QAC. He visited the college to learn more about the work done here at QAC by both students and staff, as well as find out first hand the experiences of both students and staff here at the college. The Lord Mayor also had the chance to...
---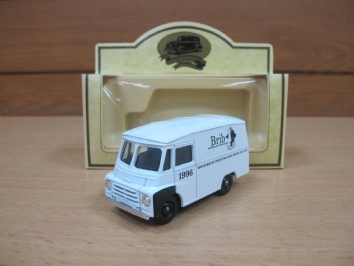 01 November 2016
Queen Alexandra College (QAC) is delighted to inform that you can support the work of QAC whilst grabbing a piece of history with a limited edition brib branded die-cast model van made exclusively by Lledo. Tracing its history back to 1847, The Birmingham Royal Institute for the Blind (brib) has seen many...
What the students say
Staff provide me with the support I need to complete tasks to the best of my ability and progress.
Charlie - 24
Step Out Student