News Archive July 2017
2022
January | February | March | April | May | June | July | August | September | October | November | December |
2021
January | February | March | April | May | June | July | August | September | October | November | December |
2020
January | February | March | April | May | June | July | August | September | October | November | December |
2019
January | February | March | April | May | June | July | August | September | October | November | December |
2018
January | February | March | April | May | June | July | August | September | October | November | December |
2017
January | February | March | April | May | June | July | August | September | October | November | December |
2016
January | February | March | April | May | June | July | August | September | October | November | December |
2015
January | March | April | May | June | July | August | September | October | November | December |
2014
January | February | March | May | June | July | August | September | October | November | December |
2013
March | July | September | October | December |
---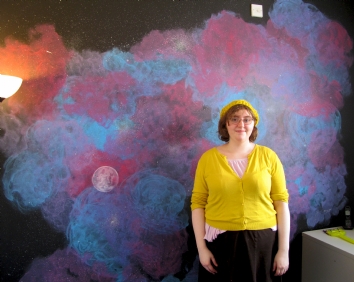 11 July 2017
Alison, a student on our Art & Design course who is also one of our leavers this year, has designed and painted wonderful large scale murals in two of the college's mentoring rooms. She has worked tirelessly to get these finished before she left, and now these murals set the atmosphere for our current students to...
---
06 July 2017
On Friday 6th July, a Time Capsule was buried on campus to commemorate QACs 20th Anniversary. The contents of the capsule give a snapshot of QAC and its staff and students as it is now; Staff and students contributed poems, personal statements, artwork, thoughts for the future and photos, which also included...
---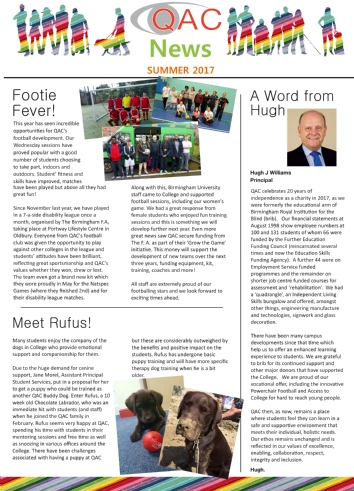 01 July 2017
QAC News, our external college newsletter, is now available to download for Summer 2017. If you require this information in an alternative format please contact us.
What the students say
Staff provide me with the support I need to complete tasks to the best of my ability and progress.
Charlie - 24
Step Out Student