News Archive October 2018
2022
January | February | March | April | May | June | July | August | September | October | November | December |
2021
January | February | March | April | May | June | July | August | September | October | November | December |
2020
January | February | March | April | May | June | July | August | September | October | November | December |
2019
January | February | March | April | May | June | July | August | September | October | November | December |
2018
January | February | March | April | May | June | July | August | September | October | November | December |
2017
January | February | March | April | May | June | July | August | September | October | November | December |
2016
January | February | March | April | May | June | July | August | September | October | November | December |
2015
January | March | April | May | June | July | August | September | October | November | December |
2014
January | February | March | May | June | July | August | September | October | November | December |
2013
March | July | September | October | December |
---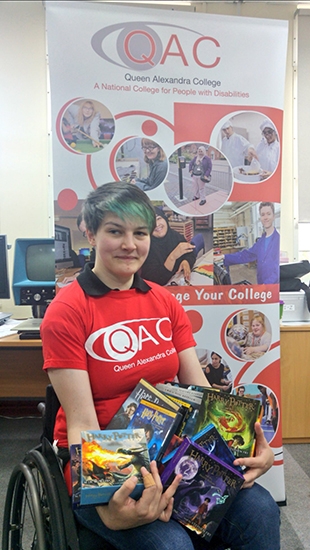 25 October 2018
We'd like to extend our thanks to J.K. Rowling and team for donating a range of Harry Potter DVDs and audio books to our college library! This was all made possible by the great work of our student Ruth, who as part of her work placement in our library emaile
---
25 October 2018
Recently, 11 of our Visually Impaired students took part in a Music Arts Award, delivered by The OHMI Trust, gaining a certificate from Trinity College London! The OHMI Trusts objectives are to remove barriers to music making faced by physically disabled people and to enable undifferentiated...
---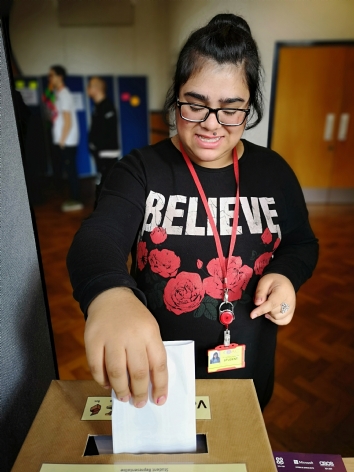 19 October 2018
This year, Queen Alexandra College joined in the efforts of Colleges Week, a week aimed at raising the profile of the amazing work colleges accross the UK do, as well as the struggles they face with funding cuts and a lack of government support. As well as highlighting the various issues faced by...
---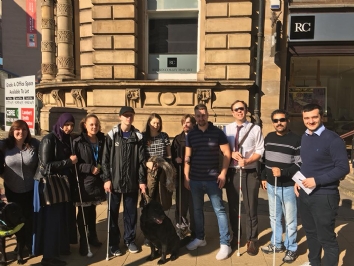 18 October 2018
Recently, some of our students and staff were involved with the Birmingham Sight Loss Council's consultation on the development of the Birmingham Snow Hill area! The Birmingham Sight Loss Council hosted a "blindfold walk" for the developers including an architect from Broadway Malyan and an...
---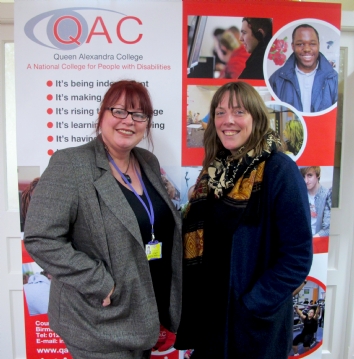 16 October 2018
On Friday 12th October 2018, we were pleased to welcome Jess Phillips, the Labour MP for Birmingham Yardley, to QAC. Jess's visit to the college coincided with #CollegesWeek, and because QAC takes on a number of students from the Birmingham Yardley constituency, Jess was keen to learn more about how we support our...
---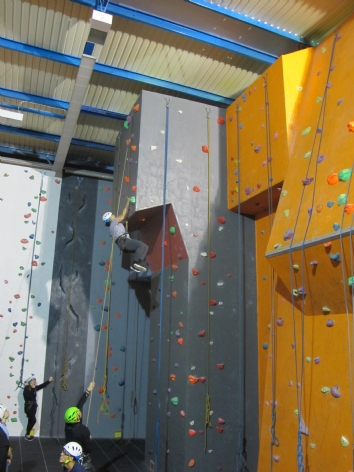 15 October 2018
QAC Students who are part of the Outdoor Activity Club recently got a great opportunity to visit the Wolf Mountain Climbing Centre in Worcester to take on the various activities they have to offer! &
---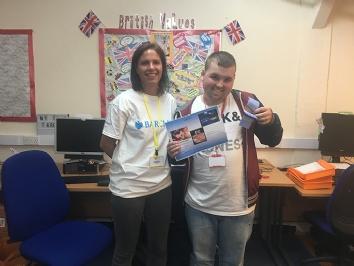 12 October 2018
On Thursday 27th September, we welcomed employees from Barclays Bank to deliver workshops to three of our Employability classes. The workshops mainly focused on money skills, with the groups being tasked with planning and budgeting for an imaginary party. At first, some students, in their own words, were a little...
---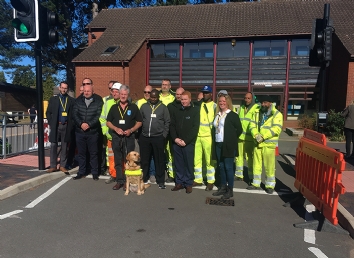 10 October 2018
We were recently excited to welcome employees from Amey to take part in "Crossing Paths: Working together to improve accessibility"; an event aimed at highlighting the daily accessibility struggles faced by people with disabilities. Amey, Birmingham City Council's highways partner, are an...
What the students say
I really enjoy my course because it offers me a good mix of theory and practical – it has also allowed me to experience new sports that I have never played before.
Conrad - 20
Sport and Sports Leadership Student