News Archive December 2018
2022
January | February | March | April | May | June | July | August | September | October | November | December |
2021
January | February | March | April | May | June | July | August | September | October | November | December |
2020
January | February | March | April | May | June | July | August | September | October | November | December |
2019
January | February | March | April | May | June | July | August | September | October | November | December |
2018
January | February | March | April | May | June | July | August | September | October | November | December |
2017
January | February | March | April | May | June | July | August | September | October | November | December |
2016
January | February | March | April | May | June | July | August | September | October | November | December |
2015
January | March | April | May | June | July | August | September | October | November | December |
2014
January | February | March | May | June | July | August | September | October | November | December |
2013
March | July | September | October | December |
---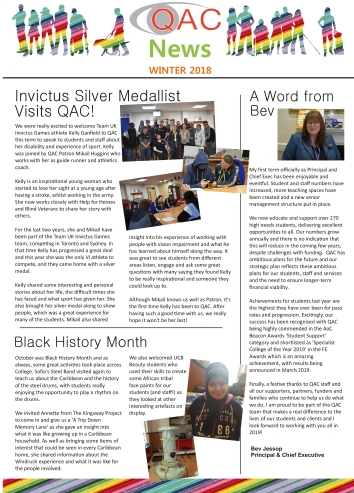 17 December 2018
QAC News, our external College newsletter, is now available to download for Winter 2018. If you require this information in an alternative format please contact us.
---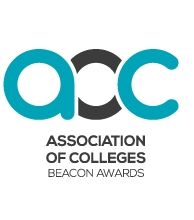 05 December 2018
We are happy to announce that we have met the 2018/19 AoC Beacon Standard and are now recognised as a Beacon Award commended college! This commendation comes as a result of the great work done by our LGBTQ+ group SPARK, providing a safe place for students who identify as lesbian, gay, bisexual,...
---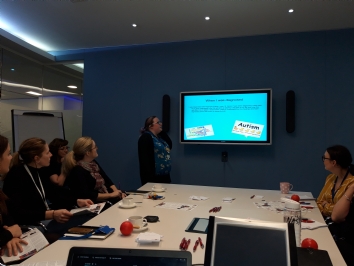 03 December 2018
To mark today's International Day of Persons with Disabilities (IDPD), Emma from our Rehab and Travel Training team, Sarah from Fundraising and Art & Design student Jasmine visited the Barclays offices in Birmingham City Centre to raise awareness about the work we do.
---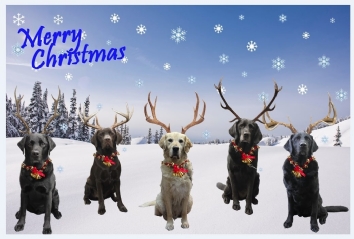 01 December 2018
Congratulations to Rebecca, one of our very talented Art and Design students, for having her design selected for use on the QAC Christmas cards. W e recently challenged some of our students to create a design to be considered for use on our corporate Christ
What the students say
My programme at QAC has helped me to make new friends and try new fun activities.
Nathan - 23
LEAP (Learning, Employment and Progression) Student