QAC Staff and Student Jasmine present to Barclays on #IDPD
To mark today's International Day of Persons with Disabilities (IDPD), Emma from our Rehab and Travel Training team, Sarah from Fundraising and Art & Design student Jasmine visited the Barclays offices in Birmingham City Centre to raise awareness about the work we do.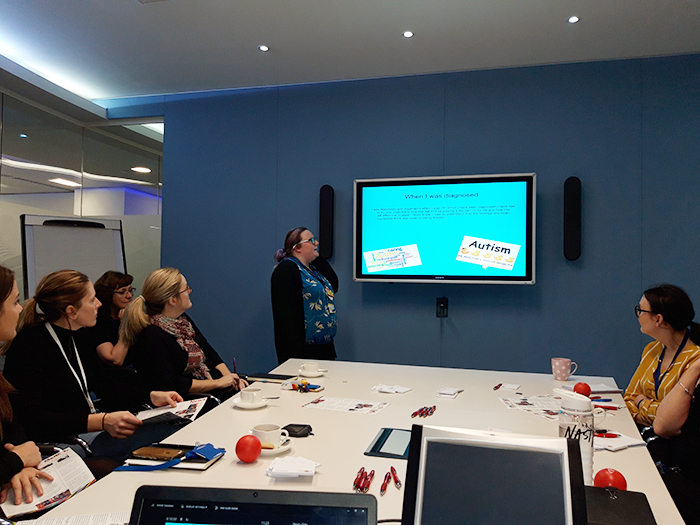 Jasmine gave a presentation to a group of Barclays employees on her experience having autism and how it has impacted her life, answering a range of questions they had. Emma talked about the role the team has at QAC and the different vision impairments people can have and the group then took part in a sighted guide demonstration, guiding each other around the office floor.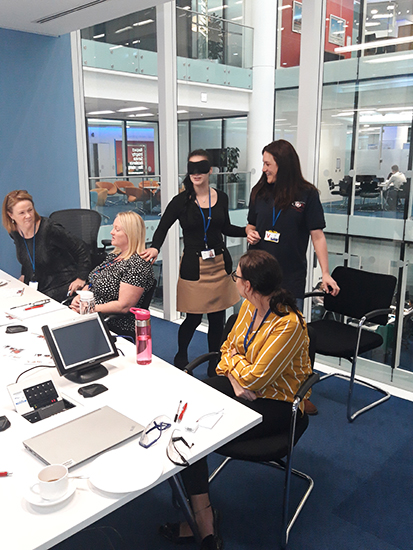 It was a great way to raise awareness about the different disabilities QAC works with and encourage people to support us – so much so some of the group have put their names down to come and visit in January