News Archive October 2019
2022
January | February | March | April | May | June | July | August | September | October | November | December |
2021
January | February | March | April | May | June | July | August | September | October | November | December |
2020
January | February | March | April | May | June | July | August | September | October | November | December |
2019
January | February | March | April | May | June | July | August | September | October | November | December |
2018
January | February | March | April | May | June | July | August | September | October | November | December |
2017
January | February | March | April | May | June | July | August | September | October | November | December |
2016
January | February | March | April | May | June | July | August | September | October | November | December |
2015
January | March | April | May | June | July | August | September | October | November | December |
2014
January | February | March | May | June | July | August | September | October | November | December |
2013
March | July | September | October | December |
---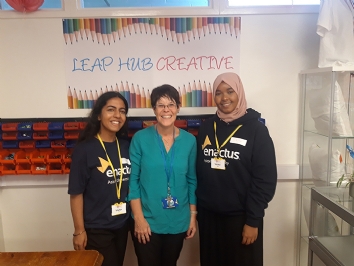 28 October 2019
This year, our LEAP Creative group are excited to be working with a group of students from Enactus Aston on a collaborative enterprise project, making and selling a range of things over the next few months, with profits being used to support local charities as well as their own activities. Their...
---

21 October 2019
Following on from the success of last year's 'Love Our Colleges' campaign, QAC dedicated 14-18 October to Colleges Week 2019 and highlighted the amazing work colleges do and why long-term term investment is crucial for our future. Colleges Week is part of the 'Love Our...
---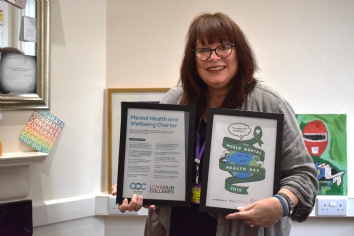 10 October 2019
As today is World Mental Health Day, we'd like to highlight the importance of mental wellbeing and the impact mental health can have on a person's general health. With that in mind, QAC is committed to improving our mental health support for students and staff alike and thus we have signed up to...
What the students say
I feel happy and safe at QAC – staff have supported me with all my needs and I've made lots of friends.
Charlotte - 22
[Inactive: STRIDES] Student