News Archive April 2019
2022
January | February | March | April | May | June | July | August | September | October | November | December |
2021
January | February | March | April | May | June | July | August | September | October | November | December |
2020
January | February | March | April | May | June | July | August | September | October | November | December |
2019
January | February | March | April | May | June | July | August | September | October | November | December |
2018
January | February | March | April | May | June | July | August | September | October | November | December |
2017
January | February | March | April | May | June | July | August | September | October | November | December |
2016
January | February | March | April | May | June | July | August | September | October | November | December |
2015
January | March | April | May | June | July | August | September | October | November | December |
2014
January | February | March | May | June | July | August | September | October | November | December |
2013
March | July | September | October | December |
---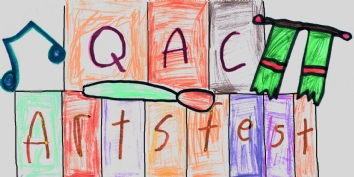 15 April 2019
The Easter break arrived in style last week with QAC's ArtsFest event. This year, the event happened over a whole week and showcased everything creative that happens at College. Over 20 staff-led workshops happened across the week, including percussion making, iPad music, virtual reality experiences,...
What the students say
QAC has been the place where I have progressed the most in my life! My programme has helped me to learn more about what I want to do in the future.
Kieran - 22
[Inactive: STRIDES] Student