News Archive May 2019
2020
January | February | March | April | May |
2019
January | February | March | April | May | June | July | August | September | October | November | December |
2018
January | February | March | April | May | June | July | August | September | October | November | December |
2017
January | February | March | April | May | June | July | August | September | October | November | December |
2016
January | February | March | April | May | June | July | August | September | October | November | December |
2015
January | March | April | May | June | July | August | September | October | November | December |
2014
January | February | March | May | June | July | August | September | October | November | December |
2013
March | July | September | October | December |
---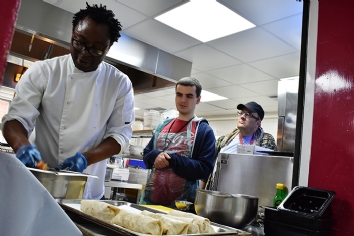 24 May 2019
Some of our residential students recently took part in a Health Living cooking class, led by Zeph, one of the Chefs in our College kitchen! The aim of the session was to introduce students to some healthy recipes and showing them juts how straight forward healthy eating and cooking can be! ...
---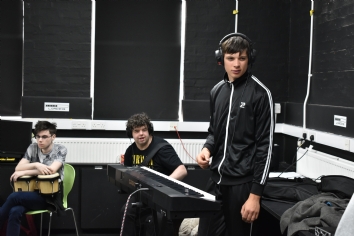 15 May 2019
Last week, recording engineers from Serious Studios came to QAC to record some of the talented musicians we have amongst our students.
What the students say
Since being at QAC, I've realised I belong somewhere and I feel accepted! I've also made friends for life.
Brad - 21
Performing Arts Student