Residential Students take part in Healthy Living cooking classes
Some of our residential students recently took part in a Health Living cooking class, led by Zeph, one of the Chefs in our College kitchen! The aim of the session was to introduce students to some healthy recipes and showing them juts how straight forward healthy eating and cooking can be!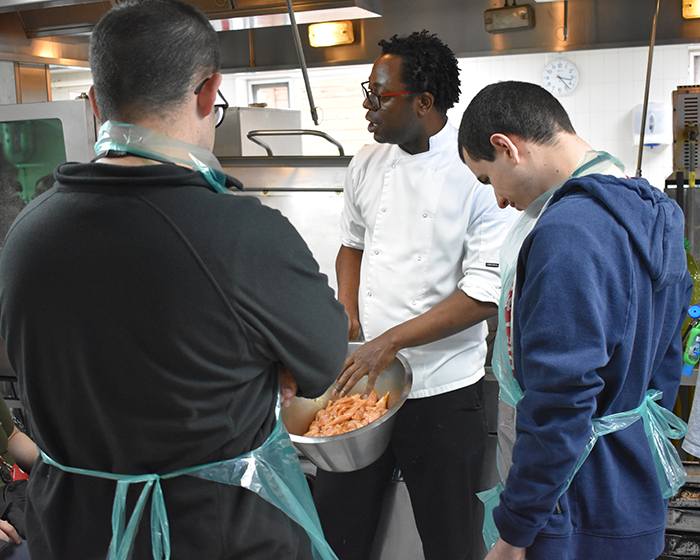 The students were taught step by step how to prepare and assemble Enchiladas, beforethey got to have a go at making some themselves during their next session! It was a great session thoroughly enjoyed by all (especially the tasting part)!