News Archive December 2021
2022
January | February | March | April | May | June | July | August | September | October | November | December |
2021
January | February | March | April | May | June | July | August | September | October | November | December |
2020
January | February | March | April | May | June | July | August | September | October | November | December |
2019
January | February | March | April | May | June | July | August | September | October | November | December |
2018
January | February | March | April | May | June | July | August | September | October | November | December |
2017
January | February | March | April | May | June | July | August | September | October | November | December |
2016
January | February | March | April | May | June | July | August | September | October | November | December |
2015
January | March | April | May | June | July | August | September | October | November | December |
2014
January | February | March | May | June | July | August | September | October | November | December |
2013
March | July | September | October | December |
---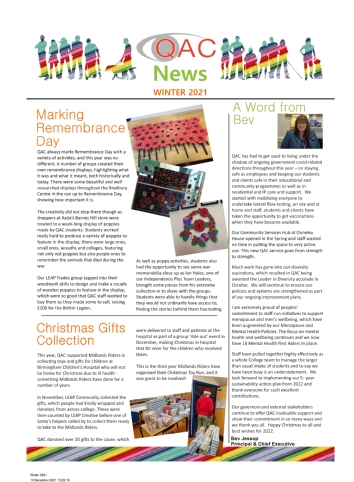 17 December 2021
QAC News, our external College newsletter, is now available to download for Winter 2021. If you require this information in an alternative format please contact us.
---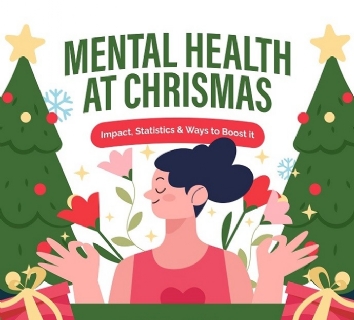 16 December 2021
As we draw to the end of the year, Christmas comes with many mixed feelings. On the one hand, there are those popping up their trees in November, on the other? There are those who aren't so enthusiastic. This is only natural. Christmas is a time that reinforces the idea of connection to others. For...
---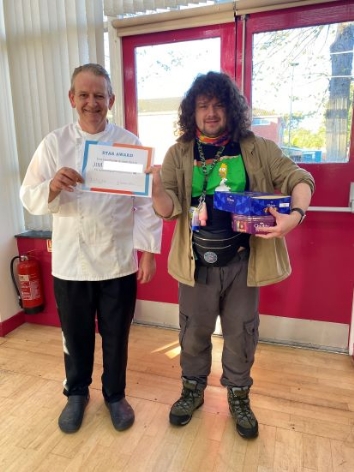 14 December 2021
OCS Foodhouse recently presented a Star Award to current volunteer and former QAC residential student Jim for his amazing service since he joined the team in 2015. On completion of his Hospitality programme at QAC, Jim successfully secured a voluntary role with OCS Foodhouse 3 days a week following a work...
---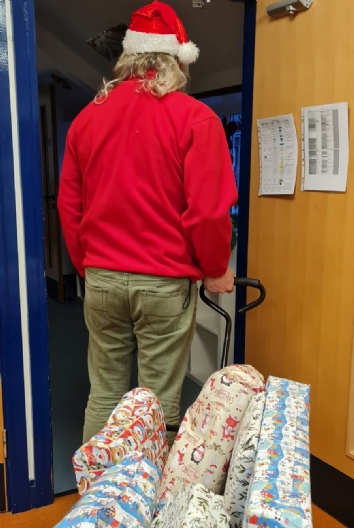 13 December 2021
A number of QAC staff recently purchased various Christmas presents to support with the "Midlands Riders" third annual Christmas Toy Run! The presents will be handed to children at the Birmingham Children's Hospital and Charity who are due to remain in hospital during the Christmas period. ...
---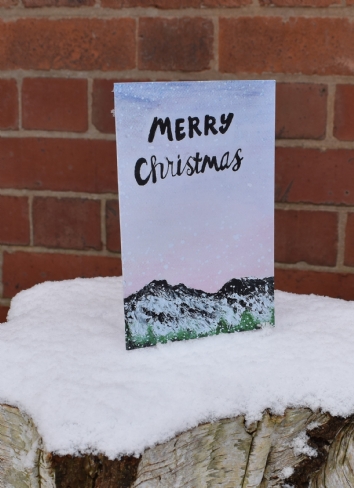 01 December 2021
Congratulations to Alice, one of our very talented Art and Design students, for having her design selected for use on the QAC Christmas card. We recently challenged some of our students to create a design to be considered for use on our corporate Christmas cards for 2021. Alice designed the chosen entry...
What the students say
My travel training sessions at QAC have helped me to become more independent and access my local community.
Ben - 18
Creative Media Production Student