News Archive May 2021
2022
January | February | March | April | May | June | July | August | September | October | November | December |
2021
January | February | March | April | May | June | July | August | September | October | November | December |
2020
January | February | March | April | May | June | July | August | September | October | November | December |
2019
January | February | March | April | May | June | July | August | September | October | November | December |
2018
January | February | March | April | May | June | July | August | September | October | November | December |
2017
January | February | March | April | May | June | July | August | September | October | November | December |
2016
January | February | March | April | May | June | July | August | September | October | November | December |
2015
January | March | April | May | June | July | August | September | October | November | December |
2014
January | February | March | May | June | July | August | September | October | November | December |
2013
March | July | September | October | December |
---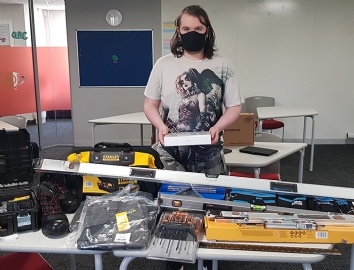 25 May 2021
We would like to say congratulations to this year's 'Fund Me' award winners Bradley, Thomas, Kevin and Jasper This is the second year of the project, funded by National Express Foundation , which this year was open to eligible Supported Interns and STRIDES students to apply for grants to support their...
---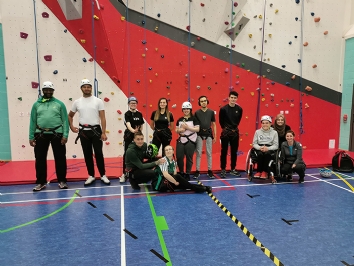 24 May 2021
Earlier this month, students and staff from Zone 3 took on our indoor climbing wall to scale the heights of the Burj Khalifa, the tallest building in the world at 830m tall as part of "The Great Climb" challenge, a sponsored challenge to raise money for QAC and youngminds, a charity that helps to provide support for...
---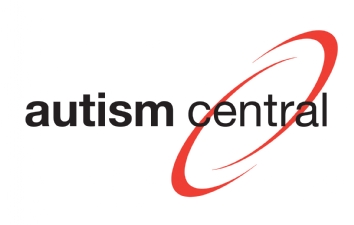 07 May 2021
We are pleased to be able to share the first Spring Autism Central e-catalogue with you. Here you will find information about a range of organisations, activities, groups and services available to individuals with Autism across Birmingham and the UK. To be kept up to date with future training and events...
---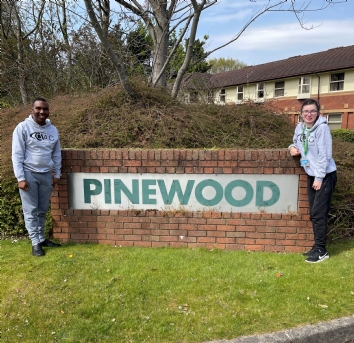 04 May 2021
Meet our Pinewood Reps Kevin and Amy, QAC Supported Interns at our Pinewood campus. Located in nearby Woodgate Valley, Pinewood provides a high quality and exciting stepping stone into the world of work and is more business-like than educational in its feel. It was purposefully designed to not feel like...
What the students say
QAC is the best place ever and it makes me feel happy! I have made friends here and I get lots of support from my tutor and all the LSAs on my course.
Lucy - 19
Health and Social Care Student