News Archive July 2021
2022
January | February | March | April | May | June | July | August | September | October | November | December |
2021
January | February | March | April | May | June | July | August | September | October | November | December |
2020
January | February | March | April | May | June | July | August | September | October | November | December |
2019
January | February | March | April | May | June | July | August | September | October | November | December |
2018
January | February | March | April | May | June | July | August | September | October | November | December |
2017
January | February | March | April | May | June | July | August | September | October | November | December |
2016
January | February | March | April | May | June | July | August | September | October | November | December |
2015
January | March | April | May | June | July | August | September | October | November | December |
2014
January | February | March | May | June | July | August | September | October | November | December |
2013
March | July | September | October | December |
---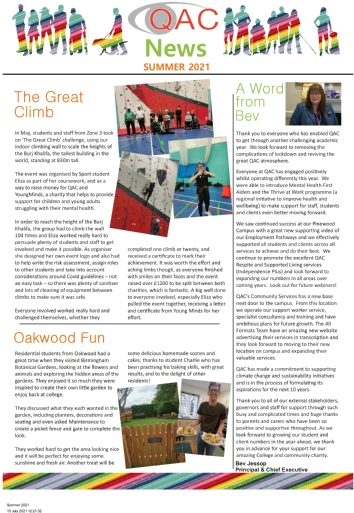 22 July 2021
QAC News, our external College newsletter, is now available to download for Summer 2021. If you require this information in an alternative format please contact us.
---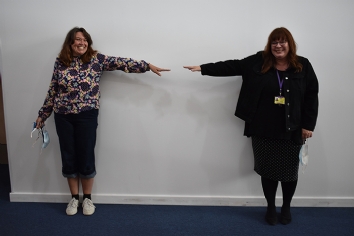 15 July 2021
The end of term saw our Principal and CEO Bev take on our Deputy Principal Jan in the return of our Principals' Challenge. Over the course of the final two weeks, they both took on a series of creative challenges, suggested by students and staff, as a way to raise money for QAC – if we raised...
What the students say
I feel happy and safe at QAC – staff have supported me with all my needs and I've made lots of friends.
Charlotte - 22
[Inactive: STRIDES] Student