News Archive March 2015
2022
January | February | March | April | May | June | July | August | September | October | November | December |
2021
January | February | March | April | May | June | July | August | September | October | November | December |
2020
January | February | March | April | May | June | July | August | September | October | November | December |
2019
January | February | March | April | May | June | July | August | September | October | November | December |
2018
January | February | March | April | May | June | July | August | September | October | November | December |
2017
January | February | March | April | May | June | July | August | September | October | November | December |
2016
January | February | March | April | May | June | July | August | September | October | November | December |
2015
January | March | April | May | June | July | August | September | October | November | December |
2014
January | February | March | May | June | July | August | September | October | November | December |
2013
March | July | September | October | December |
---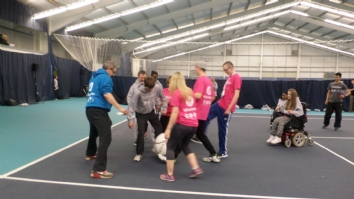 30 March 2015
QAC Sport Students Luke, Nathan, Aaron, Richard and Kerri went to Loughborough University during the first weekend of the Easter holidays, 27th – 29th March 2015, to take part in the National Inclusive Futures Camp. The Inclusive Future programme is a leadership and volunteering initiative for young...
---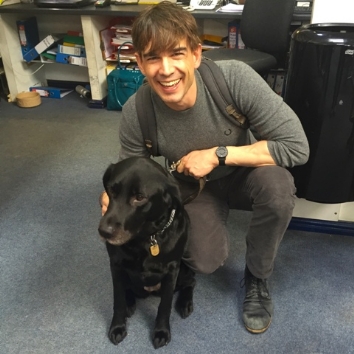 23 March 2015
Covert Affairs actor Chris Gorham visited brib and QAC recently, on the way to his appearance at the MCM Comic Con in Birmingham. Chris plays Auggie Anderson in the series, a CIA operative who lost his sight on a field mission. Chris chose to use his appearance at the convention to raise money and awareness...
---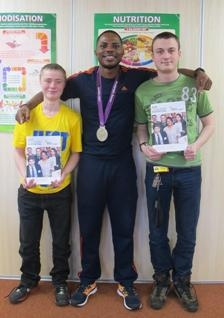 18 March 2015
We were thrilled to discover that two of our students have been accepted onto the AQA Unlocking Potential programme which is run jointly with the Dame Kelly Holmes Trust. The eight month mentoring programme enables young people to work with and learn from the Dame Kelly Holmes Trust's team of inspirational...
---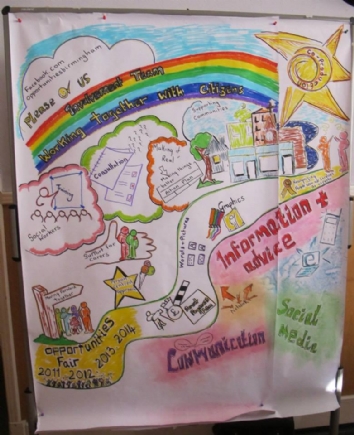 09 March 2015
We were delighted to welcome guests to Queen Alexandra College (QAC) on Friday 6th March for the official premiere of the new Birmingham City Council Direct Payments film. The film was made in a partnership between Sybil Ah-mane of Flexible Films, QAC students and Birmingham City Council staff. Not only did a...
What the students say
QAC is the best place ever and it makes me feel happy! I have made friends here and I get lots of support from my tutor and all the LSAs on my course.
Lucy - 19
Health and Social Care Student