Direct Payments film premieres at QAC
We were delighted to welcome guests to Queen Alexandra College (QAC) on Friday 6th March for the official premiere of the new Birmingham City Council Direct Payments film.
The film was made in a partnership between Sybil Ah-mane of Flexible Films, QAC students and Birmingham City Council staff. Not only did a number of our students feature in the film, which was actually filmed at QAC, some of our students also worked behind the scenes operating cameras.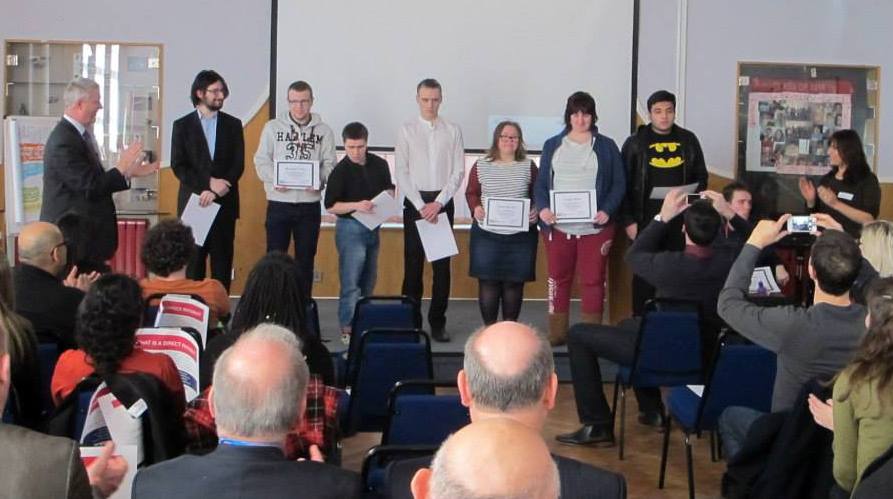 Following the screening of film to an appreciative audience QAC students received certificates from Peter Hay, Strategic Director of People at Birmingham City Council, to recognise their valuable contribution to a fantastic project.