News Archive July 2019
2022
January | February | March | April | May | June | July | August | September | October | November | December |
2021
January | February | March | April | May | June | July | August | September | October | November | December |
2020
January | February | March | April | May | June | July | August | September | October | November | December |
2019
January | February | March | April | May | June | July | August | September | October | November | December |
2018
January | February | March | April | May | June | July | August | September | October | November | December |
2017
January | February | March | April | May | June | July | August | September | October | November | December |
2016
January | February | March | April | May | June | July | August | September | October | November | December |
2015
January | March | April | May | June | July | August | September | October | November | December |
2014
January | February | March | May | June | July | August | September | October | November | December |
2013
March | July | September | October | December |
---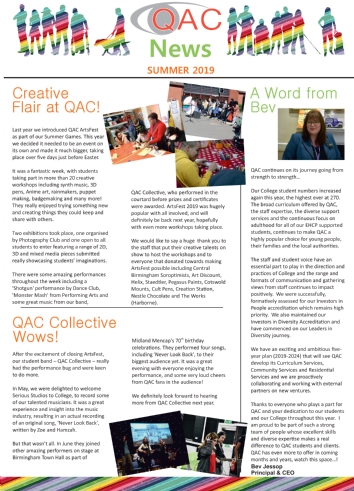 16 July 2019
QAC News, our external college newsletter, is now available to download for Summer 2019. If you require this information in an alternative format please contact us.
---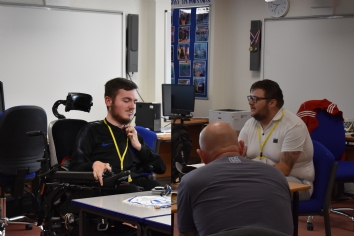 04 July 2019
We were very pleased to have recently welcomed back a couple of our former students to College to pass on their success stories to our current Sport and Powerchair Football students, letting them know what they can achieve after their time at QAC.
---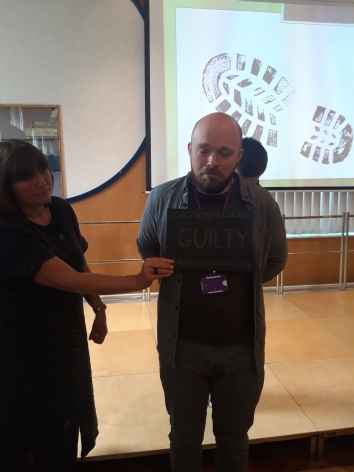 02 July 2019
Last week saw the finale of QAC's Criminal Justice Project spanning from the start of the year. Throughout this time, the students learned about democracy and law, the varying roles of solicitors and barristers, looked at police uniform and equipment used many years ago and also took part in discussions about...
What the students say
QAC has been the place where I have progressed the most in my life! My programme has helped me to learn more about what I want to do in the future.
Kieran - 22
[Inactive: STRIDES] Student