Mystery of the QAFactor trophy thief draws to a close
Last week saw the finale of QAC's Criminal Justice Project spanning from the start of the year. Throughout this time, the students learned about democracy and law, the varying roles of solicitors and barristers, looked at police uniform and equipment used many years ago and also took part in discussions about knife crime and gang culture.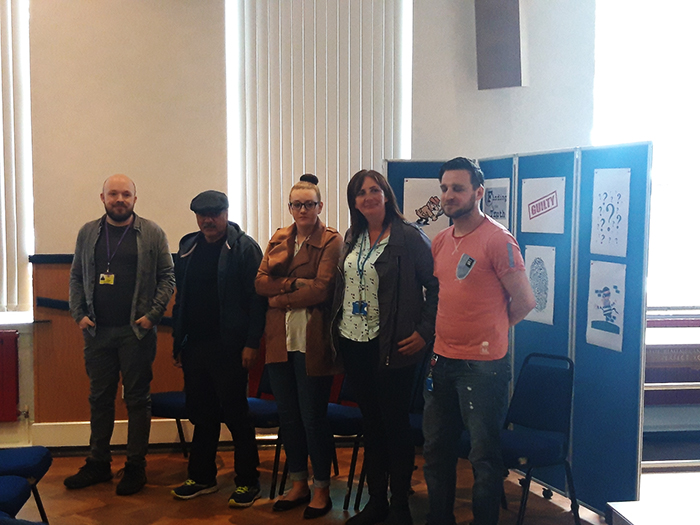 The students were provided with clues over a two week period designed to enable them to work out the "Mystery of the QAFactor Trophy thief". The trophy is usually presented to the winner of the talent show and had to be found in time for the finals. The thief turned out to be non other than LSA Managaer Ben Turner, who was apprehended by Chief Inspector Gormley and her willing assistant after a short foot chase!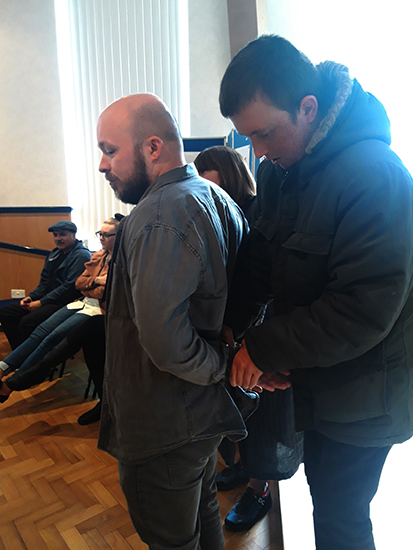 It's been a great project with the students learning lots about the democratic reform, British values, making good choices and also the consequences of making bad ones.
Well done to all involved!