Invictus Games Silver medallist Kelly Ganfield and QAC Patron Mikail Huggins visit QAC
Yesterday we welcomed Team UK The Invictus Games Foundation athlete Kelly Ganfield to QAC to speak to students and staff. Kelly was joined by QAC Patron Mikail Huggins who works with her as a guide runner and coach.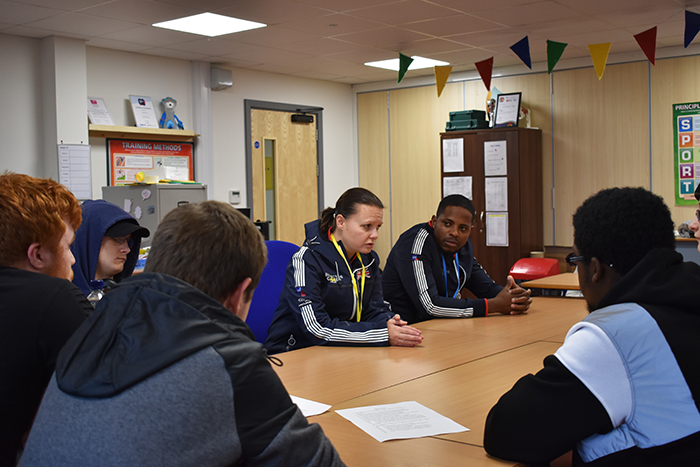 Kelly is an inspirational young woman who lost her sight whilst working in the army and now works closely with Help for Heroes and Blind Veterans. She and Mikail have recently returned from Sydney, Australia where they competed in this year's Invictus Games, coming home with a silver medal!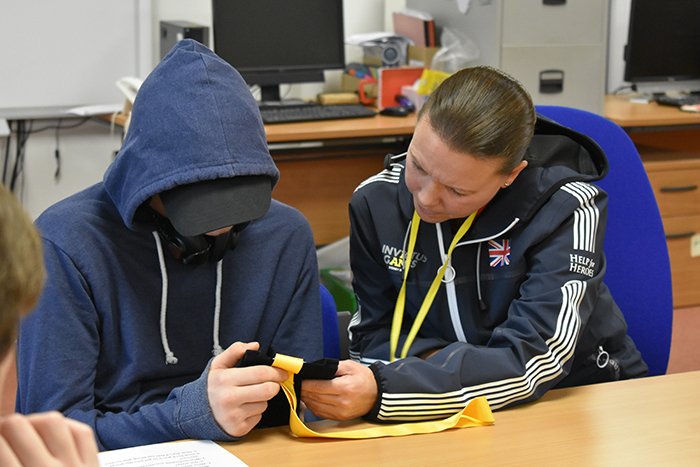 Kelly shared some inspiring and personal stories about her life, the difficult times she has faced and the role sport has played in it. Mikail also shared insight into his experience of working with people with vision impairment and what he has learned about himself along the way. It was great to see students from different areas listen, engage and ask some great questions
Although Mikail knows us well as Patron, it's the first time Kelly has been to QAC. After having such a good time yesterday, it hopefully won't be her last!