News Archive November 2018
2022
January | February | March | April | May | June | July | August | September | October | November | December |
2021
January | February | March | April | May | June | July | August | September | October | November | December |
2020
January | February | March | April | May | June | July | August | September | October | November | December |
2019
January | February | March | April | May | June | July | August | September | October | November | December |
2018
January | February | March | April | May | June | July | August | September | October | November | December |
2017
January | February | March | April | May | June | July | August | September | October | November | December |
2016
January | February | March | April | May | June | July | August | September | October | November | December |
2015
January | March | April | May | June | July | August | September | October | November | December |
2014
January | February | March | May | June | July | August | September | October | November | December |
2013
March | July | September | October | December |
---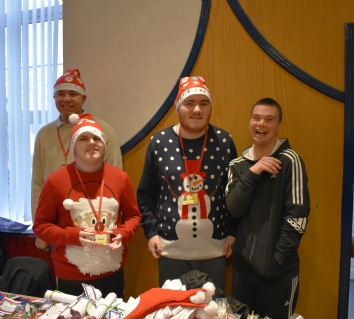 28 November 2018
Our PFL and LEAP students recently hosted their annual Christmas Fayre, open to other students, staff and parents/carers of our students! There were plenty of unique and handmade gifts, decorations and festive treats on offer, all helping to well and truly bring the Christmas spirit to...
---
28 November 2018
We recently welcomed a team of employees from Tac-Grid to QAC to work with staff and students, demonstrating their new smart cane and tac-grid system! The students enjoyed an interactive session in using the cane and learning about its functions, as well as how in the near future it can help them to travel...
---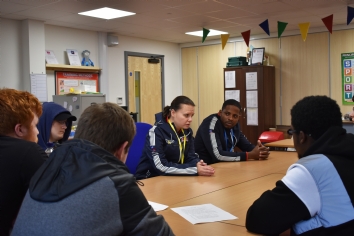 23 November 2018
Yesterday we welcomed Team UK The Invictus Games Foundation athlete Kelly Ganfield to QAC to speak to students and staff. Kelly was joined by QAC Patron Mikail Huggins who works with her as a guide runner and coach. Kelly is an inspirational young woman who lo
---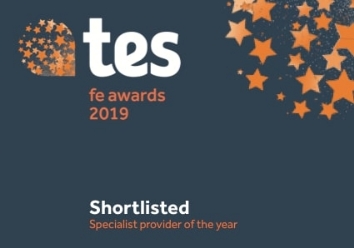 20 November 2018
QAC is delighted to inform that it has been shortlisted for the Specialist provider of the year category in the 2019 Tes FE Awards. The complete shortlist was formally announced at the AoC conference gala dinner on Tuesday 20 November 2018. A shortlist feature will also appear in
---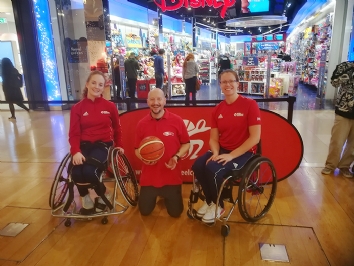 16 November 2018
Tuesday 13th November was Purple Tuesday, the UK's accessible shopping day. The aim of the day was to make customer-facing businesses more aware of opportunities and challenges for disabled people and inspire them to make changes to improve the disabled customer experience over the long term.
---
15 November 2018
Our residential students had a very busy October. All students in residential and those on our Independence Plus programme came together and organised a show stopper of a party. ...
What the students say
QAC is fantastic, I love going to College every day and seeing my friends. Performing Arts has helped me to push myself and try new things out of my comfort zone!
Connor - 21
Performing Arts Student