Residential students host fundraiser for 'Dancing for Dignity' charity
Our residential students had a very busy October. All students in residential and those on our Independence Plus programme came together and organised a show stopper of a party.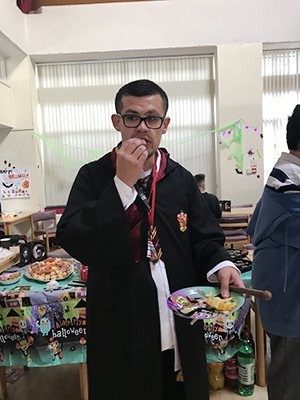 The Halloween fundraiser for 'dancing for dignity' took place on Tuesday 23rd October in our dining hall. The whole aim of the event was to use the opportunity of our yearly Halloween dance to raise money for dancing for dignity- to raise awareness of promoting dignity for all students/ clients.
Dancing for Dignity is an endorsed CQC charity. Students worked hard on creating posters and decorations, not to mention putting on an exceptional variety of food that would have been enough to feed an army!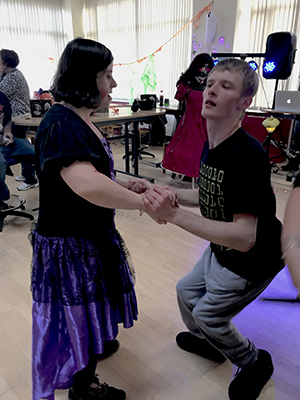 The students were all very creative with their outfits, all getting into the Halloween spirit!
This was a tremendous event which also encouraged our students to come together and work collectively for a great cause! Furthermore, it took some students out of their comfort zones, however this did not hinder them, but has inspired them to organise many more exceptional parties!