Apprentices in the spotlight for National Apprenticeship Week 2023
Queen Alexandra College (QAC) is shining a light on its apprentices to mark the annual National Apprenticeship Week campaign, and celebrate the positive impact they make to staff and students at our College.
The Government-backed initative runs from 6 to 12 February to promote the benefits of apprenticeships to both employees and employers.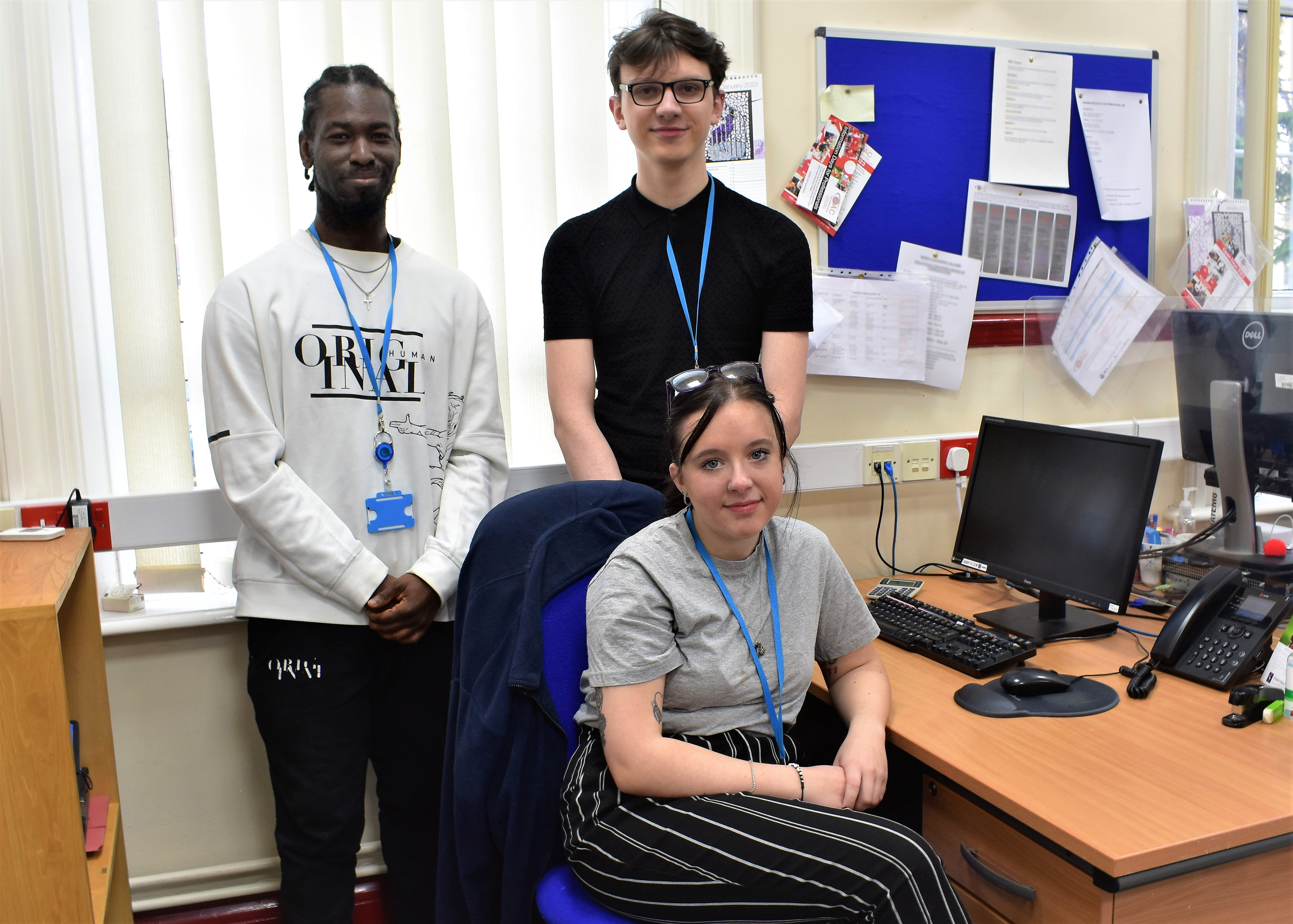 The College currently has three apprentices, including Briony, who works in the Marketing department as a Digital Marketing Apprentice and combines her office job with studying for a level 4 qualification. Briony said: "My apprenticeship at QAC is helping me develop my skills in all areas, I feel this is a brilliant step in the right direction for my career and QAC is constantly supporting me and making me feel confident to grow and give back to QAC."
IT Technician Apprentice, Seun, who is based in the IT department and is completing the first part of his level 3 IT apprenticeship commented: "Life's journey is all about learning, challenges and achieving your dream. To be supported by amazing experienced people to achieve that dream is a privilege that not many are granted. You can use the opportunity to remove all your limits".
Joining QAC in October 2022 and currently working towards his level 3 qualification in the College's Finance department, Finance Apprentice Ewan said: "My apprenticeship so far at QAC has been nothing but amazing. I've been given a vast amount of experience in all areas of accounting ranging from tasks in management and financial accounting and my team has provided outstanding support for each step of the way. I'm currently doing tasks such as posting invoices and managing the payments for College meals - further into my apprenticeship I hope to also experience more complex jobs like financial statements and budgets. Everyone here at QAC provides a warm welcoming atmosphere every day without fail and I always look forward to coming to work. I couldn't have chosen a better apprenticeship!"
Apprenticeships are an exciting option - it is all about building skills for work and life! An apprentice can get hands-on training and the chance to put their skills into practice. It is a real job that provides an opportunity to learn, gain experience and get paid.
Further information about National Apprenticeship Week, including expert advice across a range of industries and topics, can be found in the attached link:
www.nationalapprenticeshipweek.co.uk