Local Councillor and BBC Correspondent Enjoy a Cuppa at Coffee Junction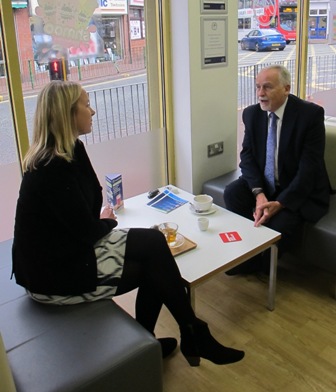 l
Queen Aexandra College (QAC) was delighted to welcome Sandwell Councillor Bob Piper and BBC Special Correspondent Katie Razzall to our café in Bearwood for a cuppa while they completed a piece to camera in Coffee Junction.
Bob has lived in Bearwood for over thirty years and was interviewed by Katie for a feature that was shown on BBC Newsnight on Thursday 13th August 2015.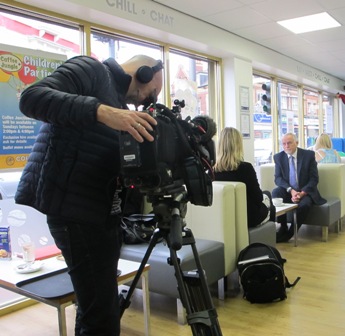 Newsnight is a weekday BBC television current affairs programme. If you missed this particular episode and would like to watch it please visit http://bbc.in/1J3ktXQ
Coffee Junction is a popular venue with the Bearwood community and business is going from strength to strength.
We offer a daily selection of sumptuous cakes, freshly prepared sandwiches, Panini and an assortment of toasted sandwiches, freshly baked jacket potatoes with a range of fillings and there is also a daily soup to choose from.
Come and visit us and see what Coffee Junction has to offer. We are open seven days per week!