OCS provide cooking sessions for QAC residential students
Some of our residential students have started cooking sessions with the OCS team, taking over the Independent Living Skills kitchen on a Tuesday evening.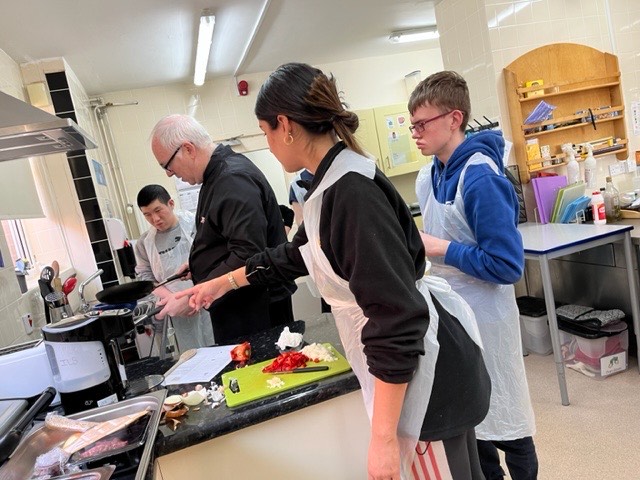 Wayne and Nigel from OCS invited the first group along to learn how to make Spaghetti Bolognese from scratch. They worked as a team to prepare all the ingredients before cooking the dish and sitting down together to enjoy their dinner.
The group had a great time, although some of the students were a bit puzzled at the idea of throwing spaghetti at the wall to test if its cooked through!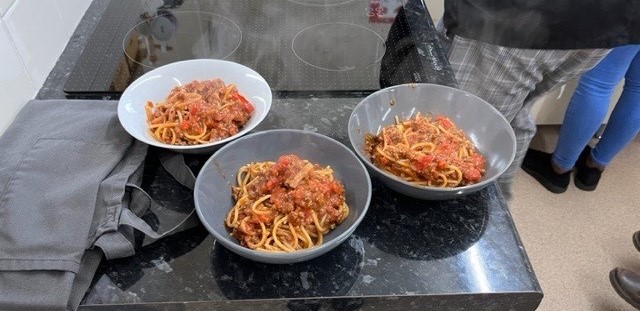 These sessions will be running over the next few weeks and students are already looking forward to the next one. A big thank you to Wayne and Nigel for hosting them and sharing their skills and expertise.
OCS and QAC have a longstanding relationship built over many years to provide exceptional catering, housekeeping and hygiene services across all College and residential areas to help support the student experience.