QAC Collective Perform at Birmingham Town Hall as part of Midland Mencap's 70th Birthday Celebration
QAC Collective, a group of very talented QAC students who love music, took to the stage and joined some other amazing performers as part of Birmingham's Big Noise, which took place in Birmingham Town Hall and was organised by Midland Mencap to celebrate their 70th birthday.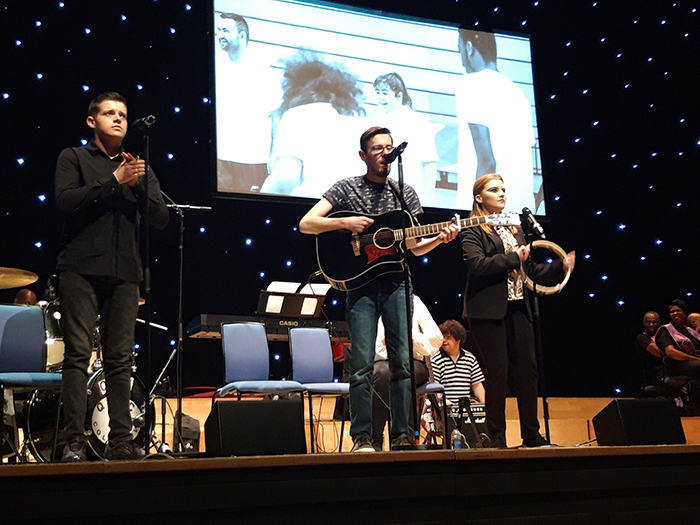 This was QAC Collective's first external performance and they were fantastic, performing a set of four songs including their very own original song 'Never Look Back', doing themselves and QAC proud. It was a great evening with everyone enjoying the performance, and some very loud cheers from QAC fans in the audience! Well done to all involved!