QAC hosts its Annual Student Showcase event
The College's Annual Student Showcase celebrated the richness and diversity of our students' talents on Tuesday 24 May.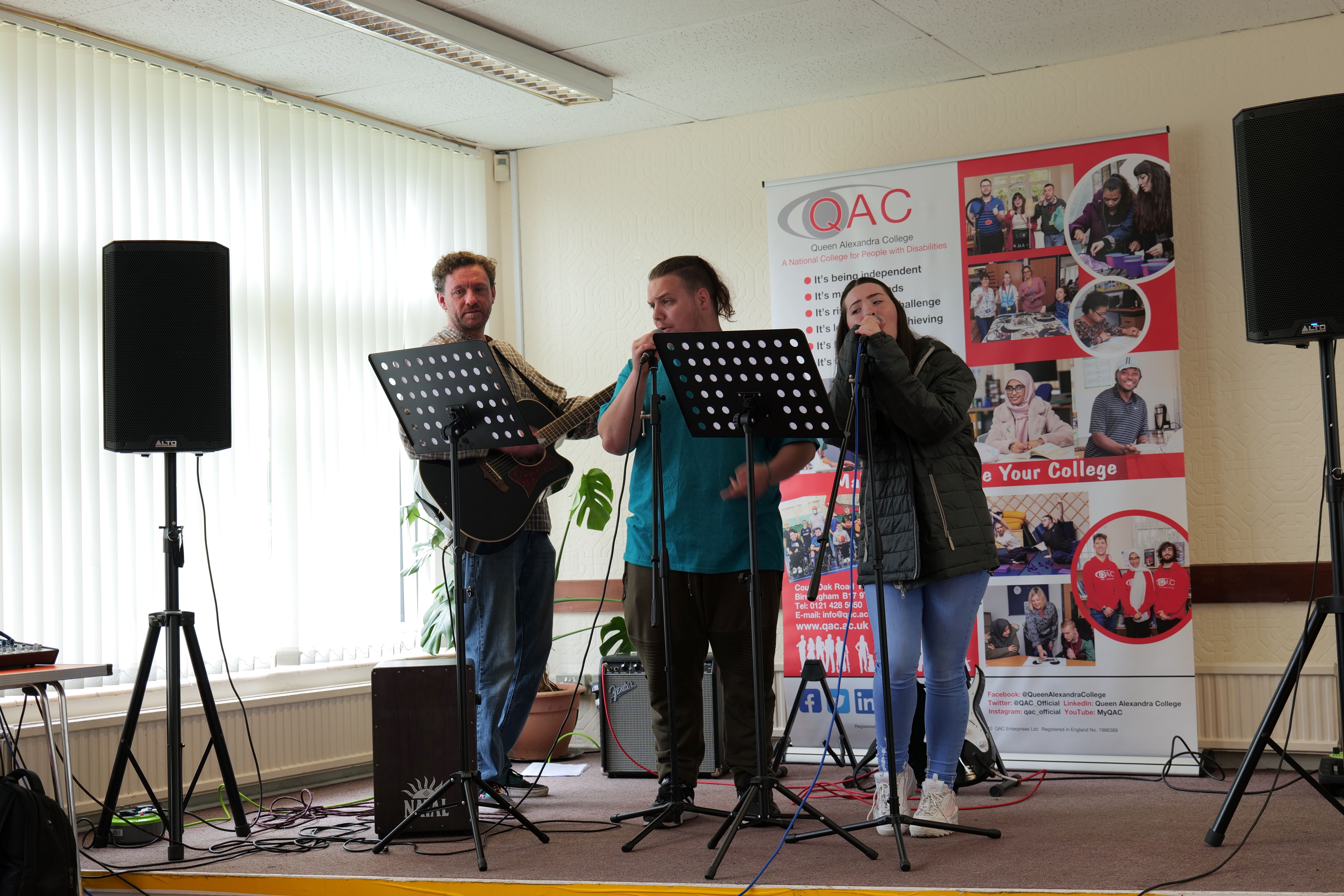 Hosted at the QAC Community Services Hub, next door to the main College campus, the event included QAC's very own band 'QAC Collective' performing a range of fantastic music, hand-signing by Preparation for Life (PFL) students and our Performing Arts group carrying out a wonderful Charlie and the Chocolate Factory medley.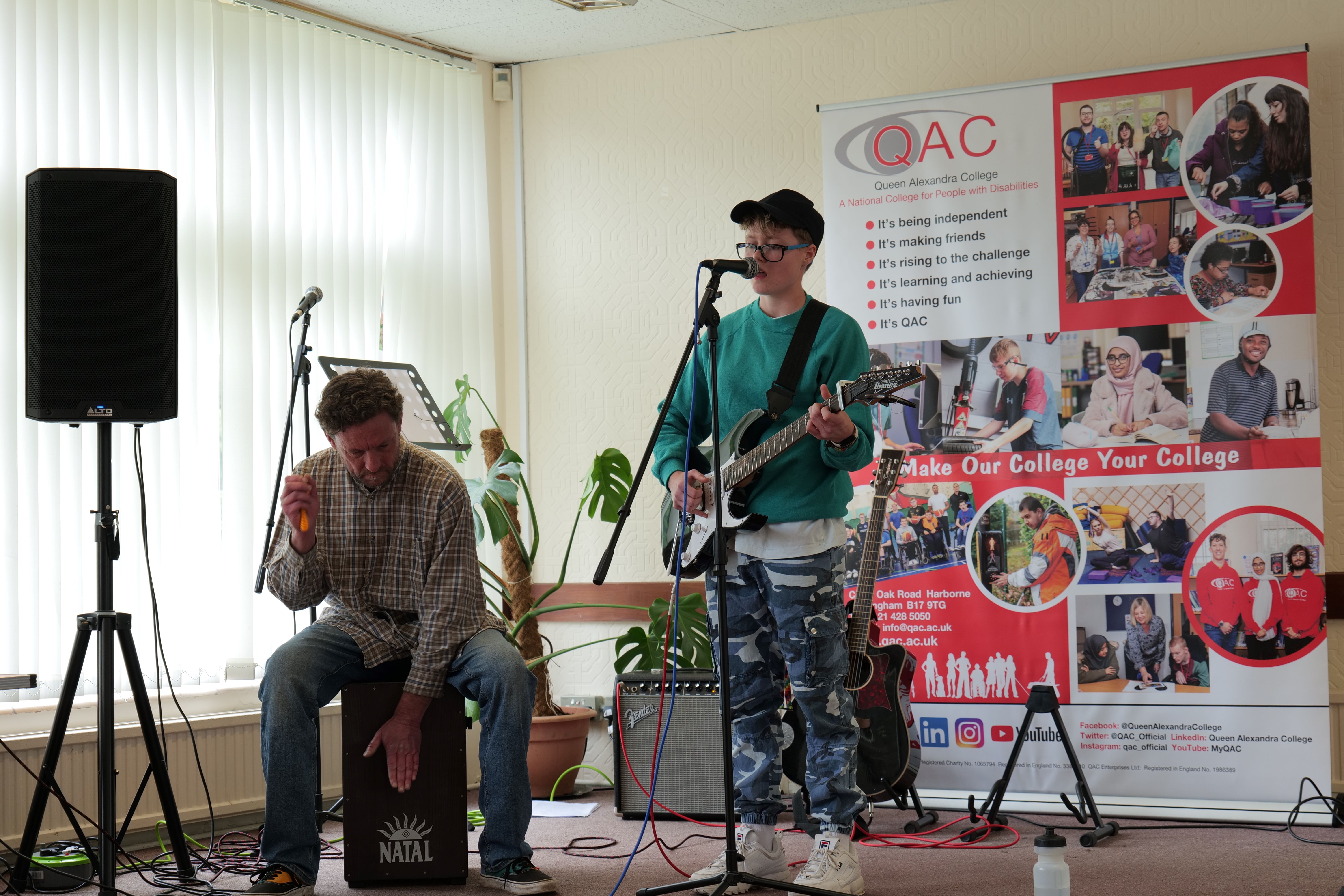 The event was introduced by QAC's Chair of Governors Ian Richards and closed by Principal and Chief Executive Bev Jessop. A Community Services update was also provided by Gill Leno, Community Services Hub Manager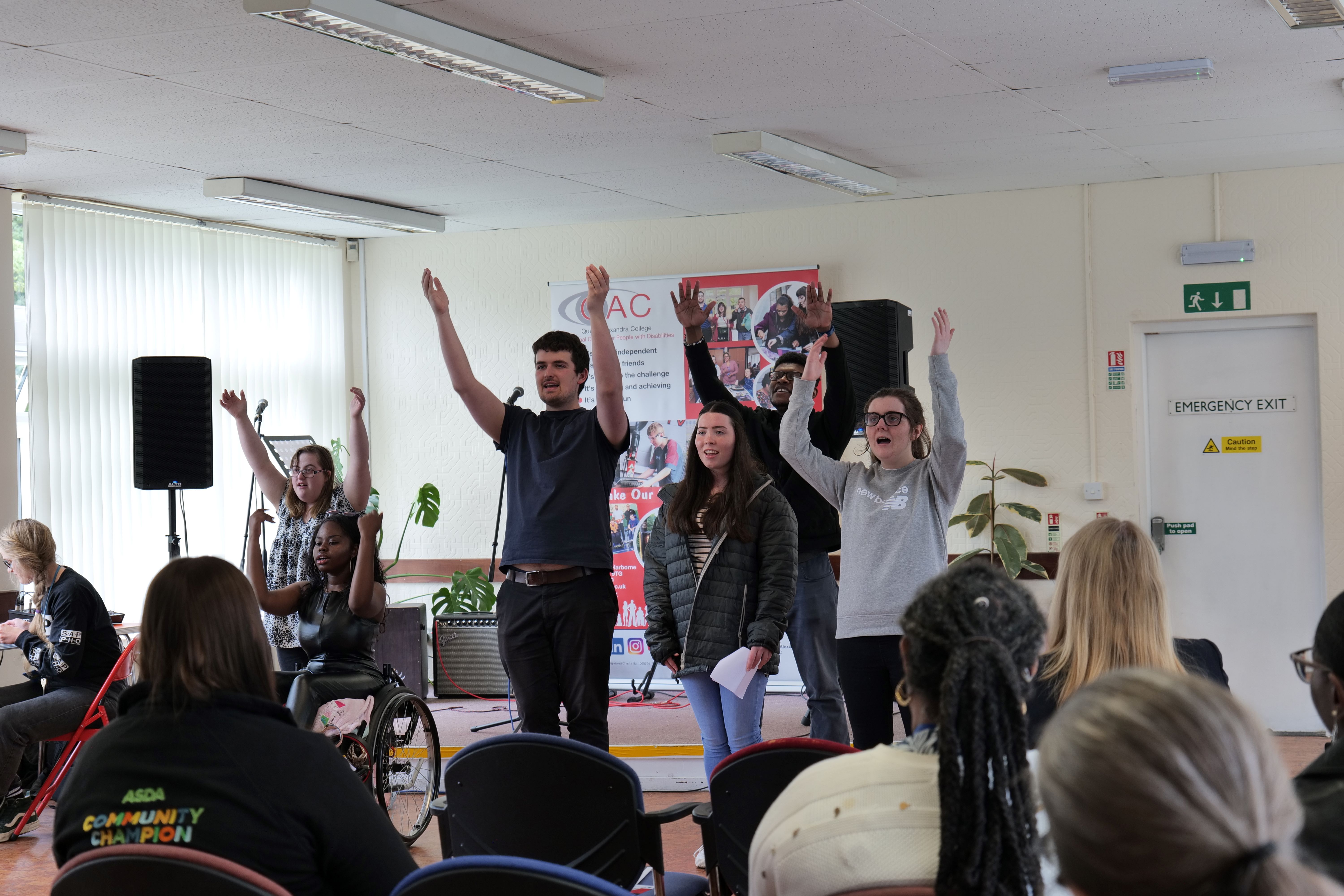 An audience member commented: "I thoroughly enjoyed it - you have some very talented students!"
Well done to all students and staff involved in the event and thank you to all who attended – we look forward to many more performances ahead!