QAC Students and Independence Plus clients take part in Bearwood Festival performance with Spectra
Some of our Performing Arts students, as well as Independence Plus and other QAC students, recently took part in a Spectra performance in the Bearwood street festival. They developed a performance inspired by the stories of the people of Bearwood to show the town at its very best!
Despite the rain, they pressed on with their performance however it meant they could not get in a full rehearsal the day before in the performance space, but they did brilliantly regardless!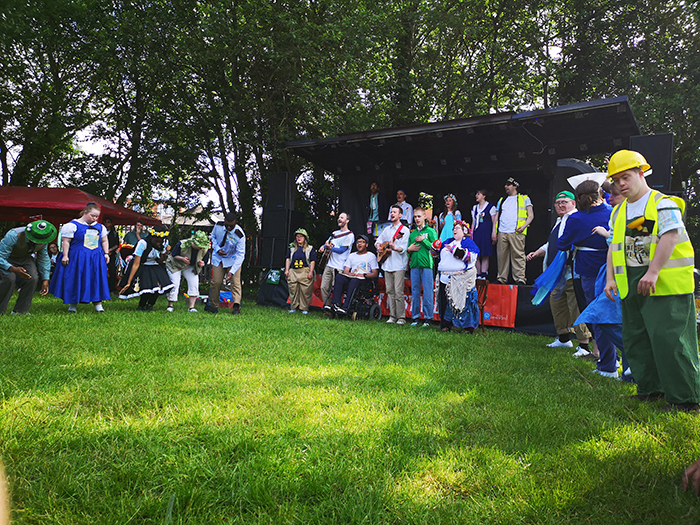 Unlike previous Spectra performances, this one really took them out of their comfort zone performing to audiences that could consist of anyone and of all ages!
The staff within the performing arts team have been amazing in supporting the students throughout the rehearsals!
A big thank you goes out to Amanda and Clare for giving up their Sunday to support the fabulous students.
Well Done to all involved!