'Team QAC' successfully complete the Great Birmingham 10k Run
Our 'Team QAC' runners successfully completed the Great Birmingham 10k run on Sunday 1st May – they all did amazingly well, overcoming the cold, wind and rain to get around the course and cross the finish line, some surprising themselves with faster times than expected!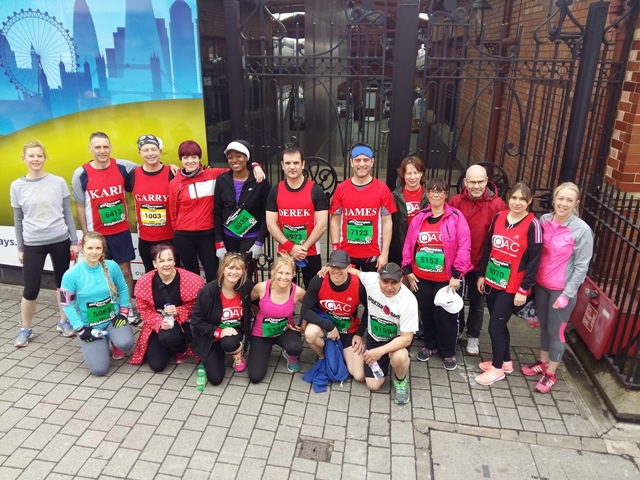 We're waiting for the results from the 'Business Challenge' event which we won last year, but the good news is fundraising currently stands at almost £1200, with more money coming in, which is fantastic – making it our most successful fundraising 10k yet!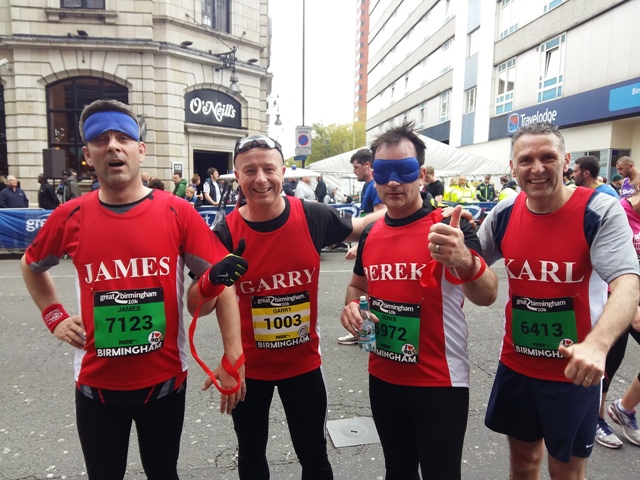 Runners supporting QAC included MacDonald Burlington Hotel's regional managing director Derek McDonough and hotel manager James Bee who completed the run blindfolded! Staff at the Macdonald Burlington Hotel also took part in a treadmill challenge on Friday 29th April. They kept two treadmills running until they completed a marathon, which was successfully achieved in less than 5 hours.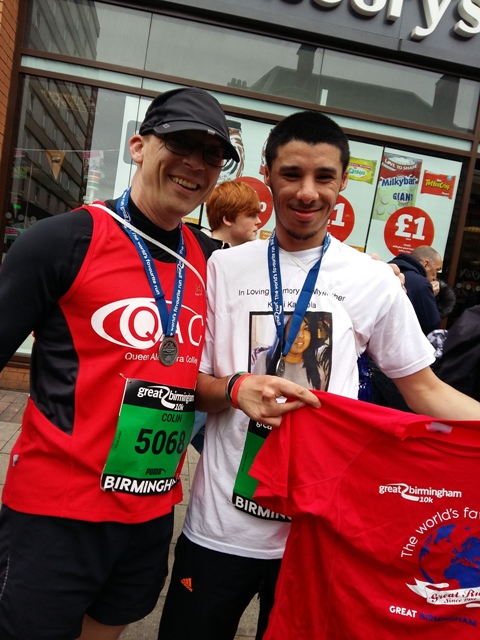 A special mention also goes out to QAC student, Sanjay, who completed the 10k run in memory of his mother and to raise money for the British Heart Foundation.
Our sights are now set on the Birmingham Half Marathon in October, and then the Birmingham Marathon next year – if you're interested in taking part please contact the Fundraising Team on 0121 428 5064 or fundraising@qac.ac.uk