UCB Hair & Media students give QAC group a "gory" makeover
A group of University College Birmingham Level 2 Hair & Media students recently joined our Performing Arts group to host a 'Special Effects' makeup masterclass, giving a demonstration on how to apply special effects make up before students got to have some makeup done to them; from broken noses, cuts and scrapes to bruises there was plenty of gore on show, all of which was thankfully fake!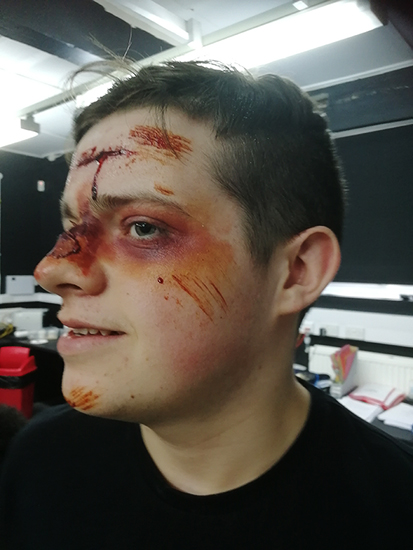 Everyone really enjoyed the session and working together and look forward to another workshop in the future. A big thank you to the UCB students who ran the session, before joining our Looking & Feeling Good Club, creating some much prettier looks!