Careers, Information, Advice and Guidance (CIAG) - "QAC Next Steps"
QAC believes that students with SEND, including those with high levels of needs, can access fulfilling jobs and careers with the right preparation and support. QAC aspires to support every student with a careers programme that follows the Gatsby Benchmarks. As a specialist College, all of the learning undertaken by QAC for its students is fully inclusive.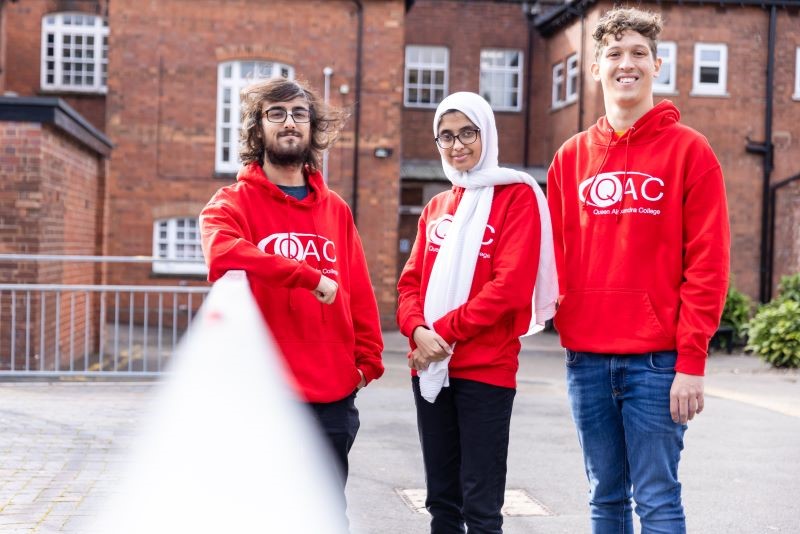 QAC's plan complies with the Education (Careers Guidance in Schools) Act 2022 which came into force on 1 September 2022 and states that schools and Colleges must provide opportunities for access all year 8 to 13 schools pupils, including 16-25 with EHCP. This is a legal duty for maintained schools and Colleges and is expected in non-maintained/other, where the Act states, "should" as opposed to "must".
Every student at QAC is entitled to and will have access to meaningful advice to support their next steps. QAC aspires to achieve the eight Gatsby benchmarks of Good Career Guidance which are:
A stable careers programme
Learning from career and labour market information
Addressing the needs of each student
Linking curriculum learning to careers
Encounters with employers and employees
Experiences of workplaces, and work placements
Encounters with further and higher education
Personal guidance
More Information on the benchmarks can be found here: https://www.careersandenterprise.co.uk/careers-leaders/gatsby-benchmarks/
QAC students will have termly access to CIAG in each academic year as listed:
Through a taught tutorial curriculum (inclusive of PSHE/British Values/Work)
Personal Tutor sessions (group and 1:1)
Independent, external Careers Advisor sessions (1:1 and group).
'Work Skills' and 'Talking Employability' awareness resources
Skills Builders (as part of tutorial sessions)
Guidance and input from tutors/LSAs and the QAC Work Placement team
Careers weeks (termly)
Transitions Officer meetings
Transitions events
Information from the Learning Resource Centre
Parent/carer forum information and external talks
Shared information drives
QAC also have an Independent Careers Advisor Nicki Hamilton (external company Calm Careers) and we are working closely with Birmingham Careers Service to ensure we are meeting and developing our progress against the Gatsby Benchmarks
The Independent CIAG advisor works across all curriculum areas on:
Next steps planning
Group and 1:1 meetings
Advising and sharing resources with students
Raising staff awareness and supporting their CIAG and CPD
Supporting at Transitions events
Below is a video of the support and approach Nicki will be taking with our students moving forward.
Visits are planned in advance and are managed by QAC's Assistant Principal - Personal Development (AP PD), Kanchan Rajput-Goode. krajputgoode@qac.ac.uk
The senior leader at QAC responsible for all aspects of the CIAG and wider curriculum is Jan Gormley jgormley@qac.ac.uk
More information about Transitions at QAC can be found in this attached link.
Further details about National Careers Week (NCW) - an annual event held in March each year, can be found in this attached link.