QAC student meets The Prince of Wales at St George's Park to mark its 10th anniversary
QAC Powerchair Football Academy student, Jonnie, met some famous faces including HRH The Prince of Wales and England manager Gareth Southgate at St George's Park in Burton upon Trent on Wednesday as part of the National Football Centre's 10th anniversary celebrations.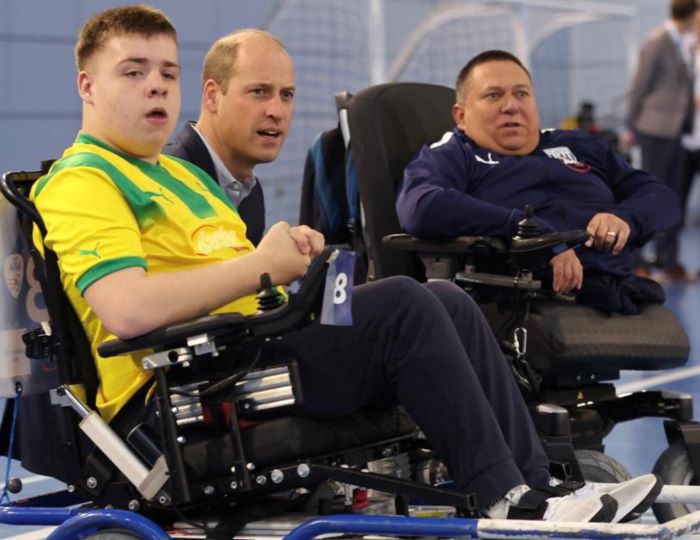 Jonnie plays for WBA Throstles, one of The Albion Foundation's Powerchair Football teams, and he participated in a face-paced exhibition match for His Royal Highness' visit against the England Powerchair development squad. The Prince showed a keen interest in the sport, chatted to players and was amazed at the skill levels needed to play.
The centre was built on a 330-acre site and was officially opened by the Prince of Wales, who was then the Duke of Cambridge, in 2012. He returned on Wednesday to mark ten years of the centre - taking the time to meet the staff that make St George's Park a leading venue. The Staffordshire facility now hosts over 80 England team camps a year across men's and women's seniors, development and para squads.
For more details about our Powerchair Football Academy, working in partnership with The Albion Foundation, please visit our courses section.